2021 Rize City The Best-Priced E-bike of 2021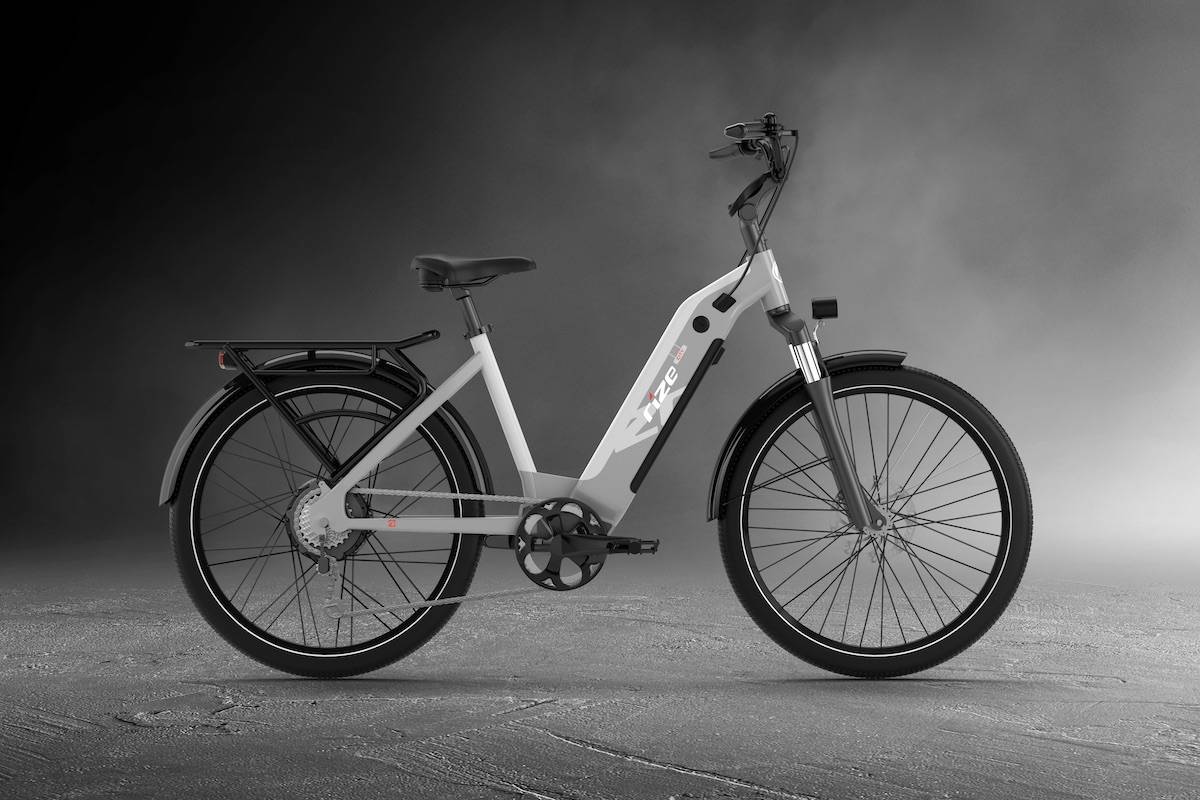 The newly designed 2021 Rize City is set to release July 2021 and pre-orders are piling up for it, fast. Who needs this e-bike and why is it shaping up to be one of the most incredible e-bikes of the year? Keep reading to find out more.
As the name suggests, the Rize City is perfect for city cruising and city commutes, which means it's built for practically everyone. Rize Digital Marketing Executive, Ray Chwartkowski had this to say "The 2020 Rize City was our hottest seller last year and the newly designed 2021 Rize City has a more modern design, an integrated battery, and it's upgradable to a dual battery system, which is stunning. If you take into account the affordable price tag, the cushion spring seat and the slightly set back cruiser handlebars, I just think this e-bike is amazing and I can't wait to ride one to the beach later this summer!"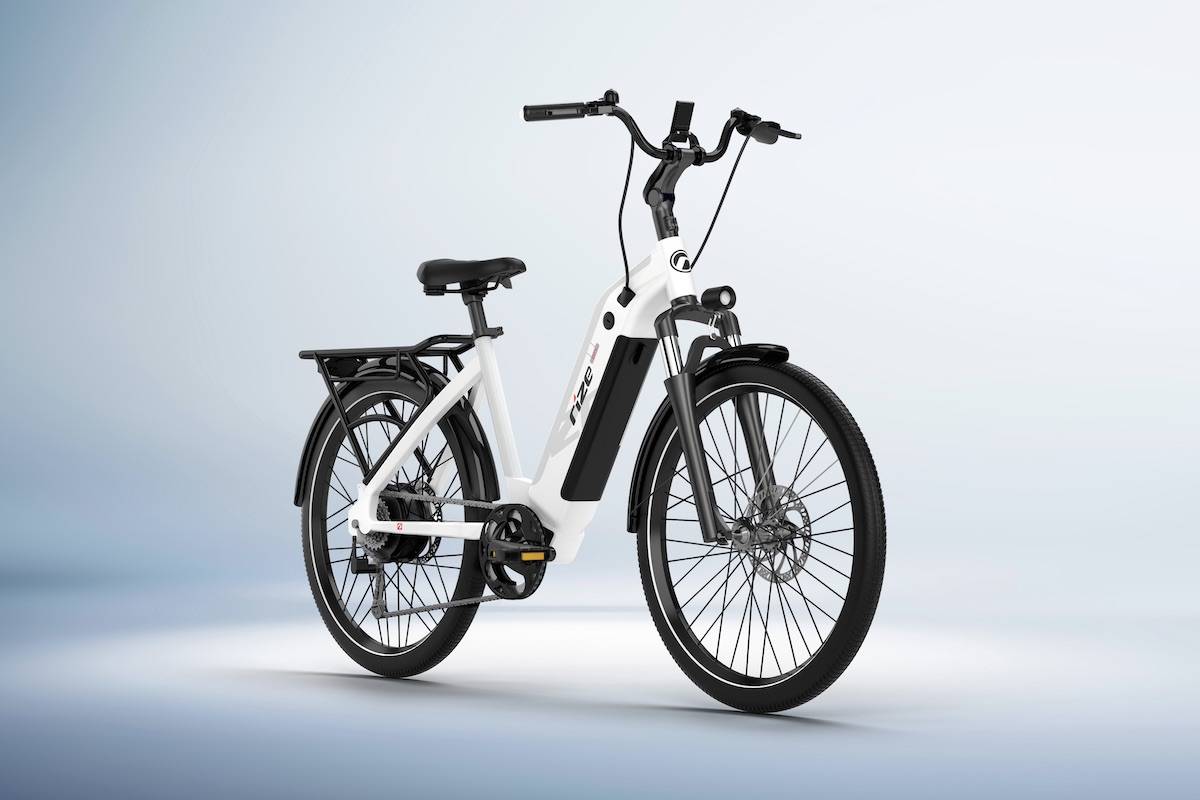 While the new Rize City has incredible specs and is poised to be the most comfortable electric bike you've ever ridden, it is extremely underpriced. The Rize City is an elite e-bike without the elite price tag. At just $1,999 USD (add $500 for the optional dual battery upgrade) it's a no-brainer. If you already own an e-bike you might still want to buy one or two of these, since they're priced so well and they're likely to provide you with a different more relaxed ride, compared to anything else you have.
With the reduced distance between the seat and handlebar grips, these handlebars are designed to be closer to the rider which means less slouching and it's perfect for the Seawall or your local city trail system.
The Rize City has a default top speed of 20 miles per hour, and comes with a 500-Watt, 65 Newton-meter rear hub drive with a special pedal-assist torque sensor. It has hydraulic brakes, and is equipped with Kenda K-shield puncture resistance tires attached to a 6061 aluminum alloy frame.
If you're wondering whether or not the Rize City is the right size for you, it's rated for anyone in the 5'2" to 6'2" height range. It has dual Samsung 50E battery capabilities, so depending on the configuration you purchase, you can double your range with this bike and enjoy up to 110 miles of uninterrupted travel with two fully charged batteries.
At the front of the Rize CITY bike is a super-bright 120-Lux headlight, powered by the main battery, which means your bike (in the right conditions) can be seen from up to 5 kilometers away, making night travel much safer. Speaking of lights, the two LED tail lights can be set to normal or flashing mode, and the brake lights integrated with the brakes will make biking even safer for you on the road.
If you're on the Rize City and you prefer to ride without the throttle, you can dip into 7-levels of pedal assist, or turn off the motor completely and ride it like a regular bicycle. With a wide range of nickel gears you can ascend or descend slopes better than some of the other fixed gear e-bikes on the market.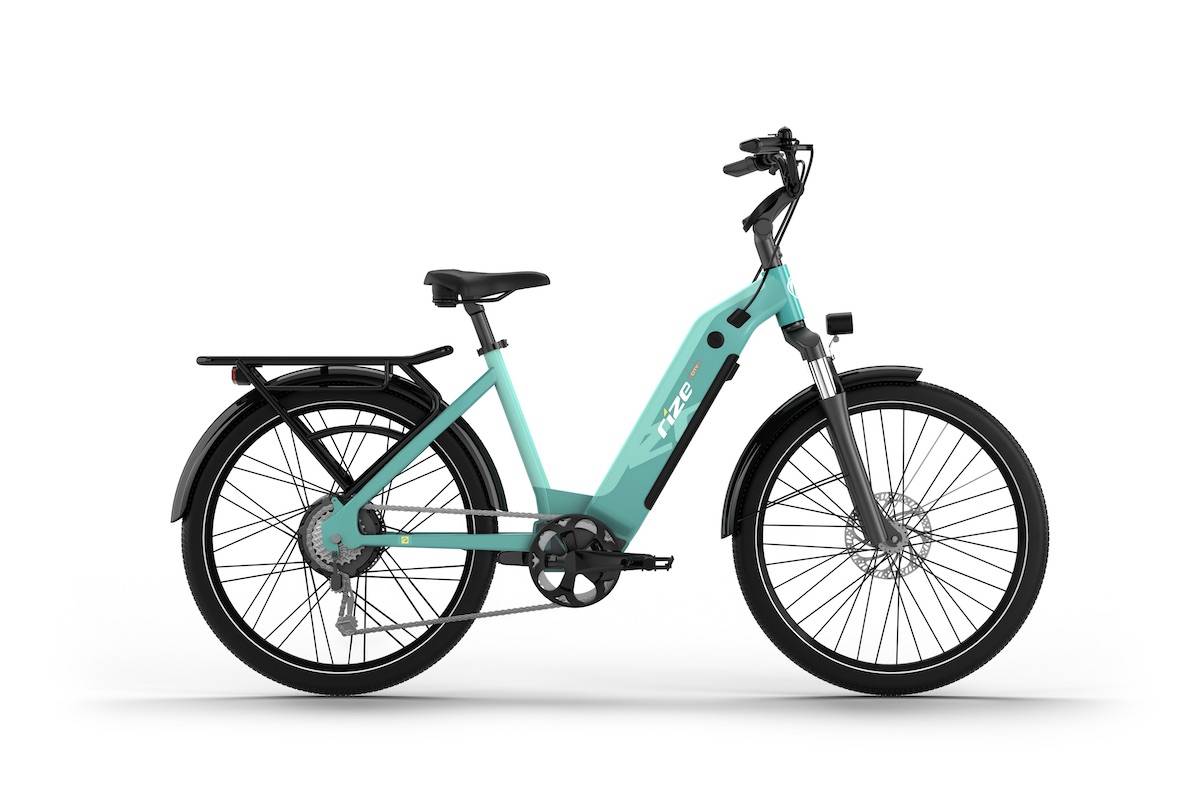 Rize's fork suspension and cushioned seat will make for extremely comfortable riding and could slip you in and out of the chill zone faster than your favorite Jazz radio station. When you need firmer fork support you can have it, simply by turning the stiffness dial on top of the forks.
The Rize City comes equipped with an LCD screen situated at the center of the handlebars and you can customize it to suit your preferences. This includes enabling or disabling the secure lock, setting or removing the speed limit, changing motor response mode, and a host of other customizable settings. This bike even has cruise control (throttle lock) which can be disabled simply by tapping the brakes!
With an affordable price tag, dual battery upgrade options, and an e-bike that's beautiful and nice to look at, you will definitely want to be the first on your block to order one of these!
To learn more about Rize Bikes, please check out our
website
​and follow us on​ ​
Facebook
and
Instagram​
for​ updates, promos, and product info.
If you have any specific questions, please don't hesitate to call the Rize Sales Department toll-free at: 1-888-600-1545. Phone lines are open Monday-Friday 9am-5pm PST or email support@rizebikes.com.