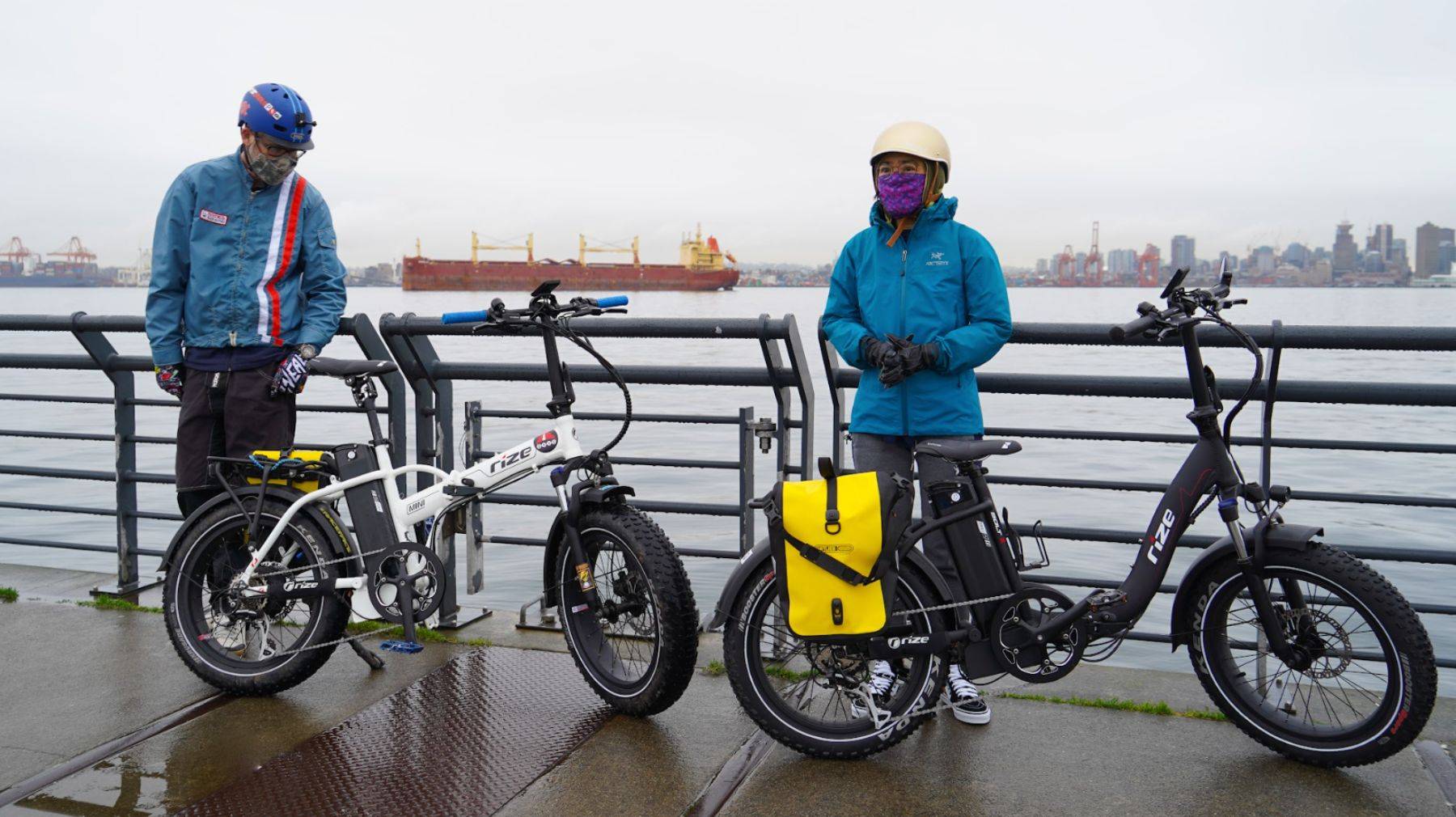 How to Create More Income From Utilizing An eBike?
If you are an electric bike enthusiast, a commuter, a cyclist, an adventure seeker, an eco-friendly individual, elderly, tech-savvy, fitness enthusiast or someone who wants to save money on transportation costs, there are various ways to create more income from utilizing an eBike. ]
For instance, you can rent out your eBike to other enthusiasts or commuters, participate in eBike delivery services, or start a guided tour company for adventure seekers.
Additionally, fitness enthusiasts can offer personal training services to individuals who want to track their progress and set distance goals.
With the latest advancements in eBike technology, individuals who live in hilly areas can confidently use eBikes such as our mid drive ebike , while saving money on transportation costs and reducing their carbon footprint.
Anyway, let's go over 5 ways you can create more income by using your ebike. Read on to learn more!
5 Ways To Create More Income From An eBike
1. Food & Drink Delivery
We all have used a delivery service like Uber Eats or Skip The Dishes at some point in our lives. What about thinking about from the other end of the spectrum? An Ebike is an amazing way to create a second stream of income.
With easy to use apps, cashless service and user support, these and other services can be a great way to add a few more pennies in your pocket.
2. Courier Service for a small company
Courier services are really feeling the strain these days and it's no wonder why.
If you're in a city centre or metro area that could utilize a short distance courier service to essential businesses, Ebikes are an amazing economical way to support other businesses. Using a road e bike will be great for this purpose.
Depending on the demand you could start off with just a few or if the demand is high you could look into acquiring a fleet of bikes to suit your needs.
3. Rental Fleet
Travellers, business groups and even the day to day commuter can definitely take advantage of renting an Ebike for many purposes.
Maybe you have a collection of Air BnB's in relatively the same vicinity and you're looking for an option to entice more renters and create some more revenue?
Having Ebikes for rent at a location like a resort or conference center is also a fantastic idea to help generate more income for your business.
4. Tours
Many cities have been making the shift towards a greener, smaller carbon footprint metropolis and Ebike's can definitely be very beneficial in utilizing this fact.
Bike paths, greenways and parks wind and weave there way through man beautiful cities that can take you from a quit, relaxing park to a warm, sunny beach! With many sights to see and established landmarks you could very easily host tours in your home city via a quiet, comfortable Ebike.
5. Repair Service
If you're really into Ebikes and enjoy trouble shooting, customer service and getting your hands dirty than perhaps a at home repair service would be right up your alley!
There will always be people who does not know how often to lube bike chain. Or wondering why their disc brakes Canada products are squeaking.
Ebike popularity is definitely taking off and there's no doubt that servicing these bikes will eventually be in high demand.
The amount of tools is fairly minimal and you can get away with a small sized space with a bike repair stand and you can be all set to get rolling with your new side hustle.

eBike users have various options to create more income from their beloved two-wheelers. From offering personal training services to renting out their eBikes to commuters or adventure seekers, the possibilities are endless.
Anyway, if you live in the Greater Vancouver area, feel free to drop by our richmond e bike office to test ride our bikes. See if you like it before buying!
So what ideas have you came up with after reading this article? Feel free to let us know!