Meet the Man who e-Cycled Across America On A Rize City MD
When it comes to embarking on an epic cross-country adventure of a lifetime, some may question the choice of using an e-bike.
But one daring individual proved that an e-bike can take you places you never thought were even possible.
Hold on to your handlebars as we dive into the thrilling tale of how Kevin, a rider who conquered the United States from coast to coast on a Rize City MD e-bike, shattered expectations along the way!
With doubters in the rearview mirror, this adventurous traveller set out to prove that the Rize City MD is more than just a city e-bike.
And boy, did he succeed in doing just this in just 2 short months!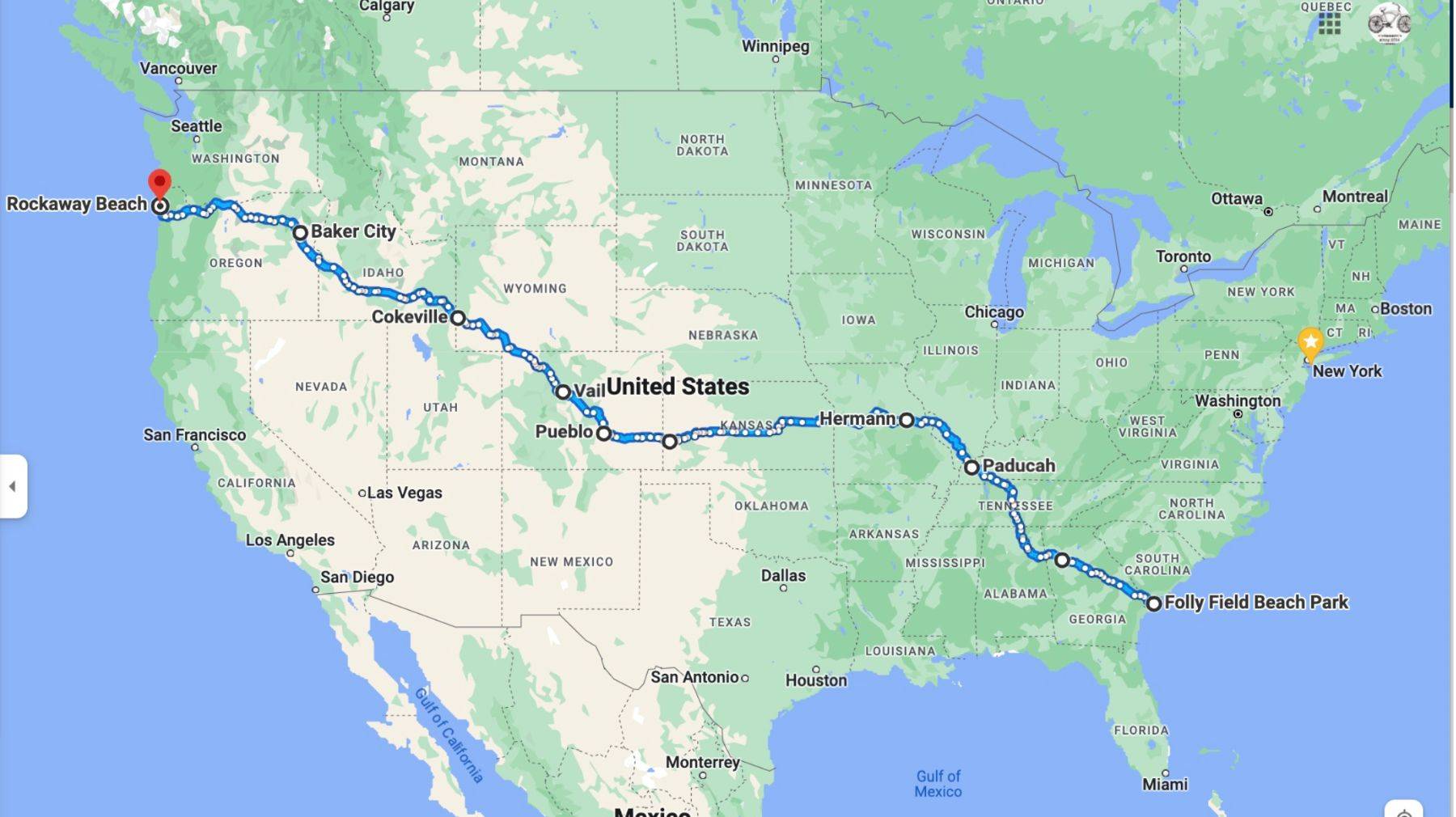 Covering an impressive 3800 miles from coast to coast, this e-bike enthusiast tackled the open roads, leaving tire marks and naysayers in their wake.
Of course, no adventure comes without its fair share of challenges. A single flat tire, courtesy of a trusty Schwalbe Marathon, couldn't dampen the spirits of a Rize Bikes rider.
He quickly changed the chain and freewheel without hesitation, ensuring a smooth journey ahead. And when the need arose, a third battery was ordered mid-trip, ensuring a steady supply of electric power to conquer all the distance.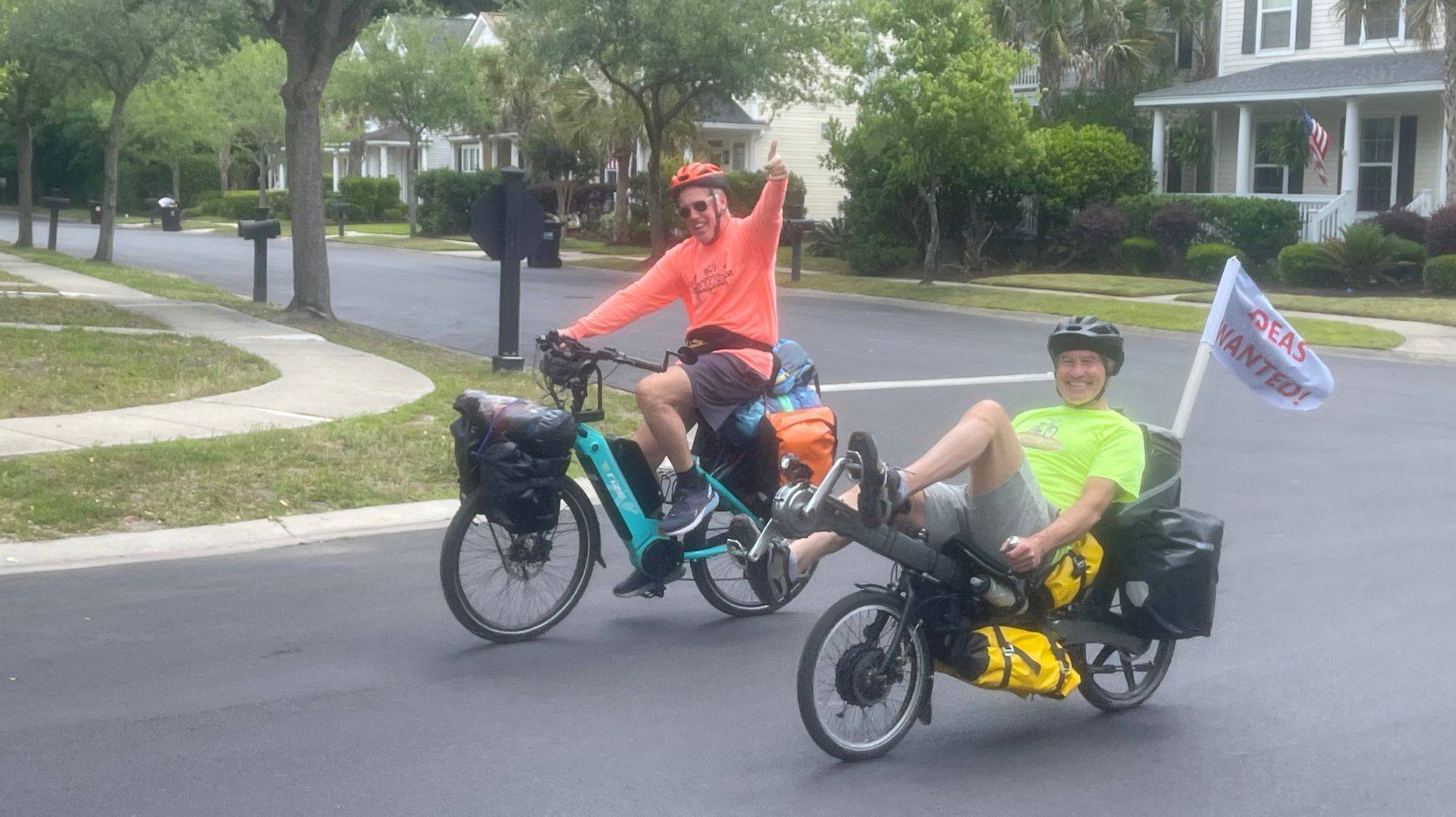 While the road may be long, it's the experiences along the way that truly make a trip unforgettable.
Our e-bike adventurer took the opportunity to camp under the stars for two nights, basked in the comfort of cozy motels for many nights, and enjoyed the warm hospitality of Warmshowers homes for about 10 nights.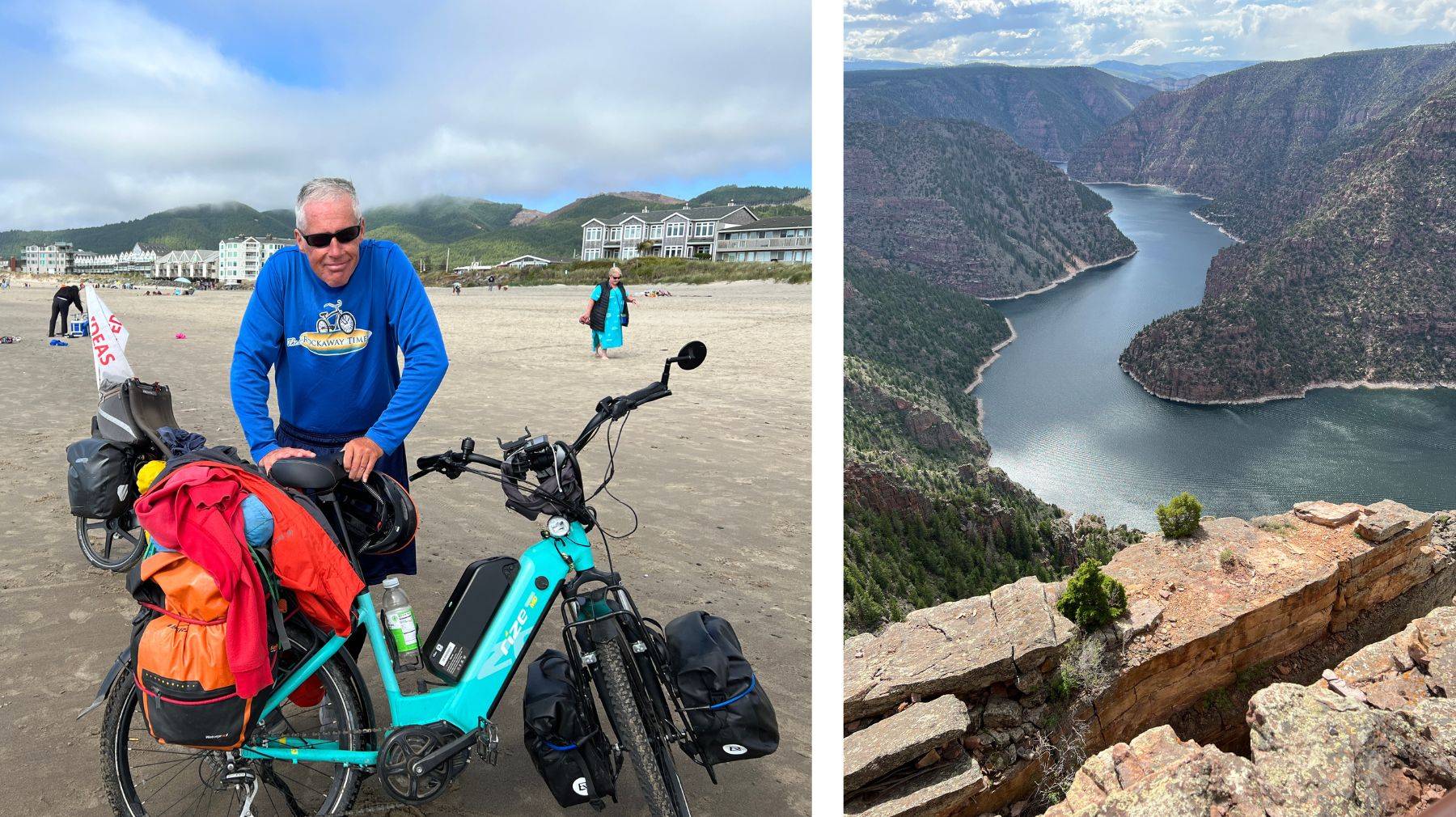 The camaraderie and connections forged on this journey added an extra layer of magic to this already incredible experience.
What makes this feat even more remarkable is how old Kevin is. At 64 years young, our rider becomes a beacon of inspiration for those who believe that adventure has an expiration date.
With passion, determination, and an e-bike by their side, he proved that age is no barrier to conquering new horizons anywhere you go.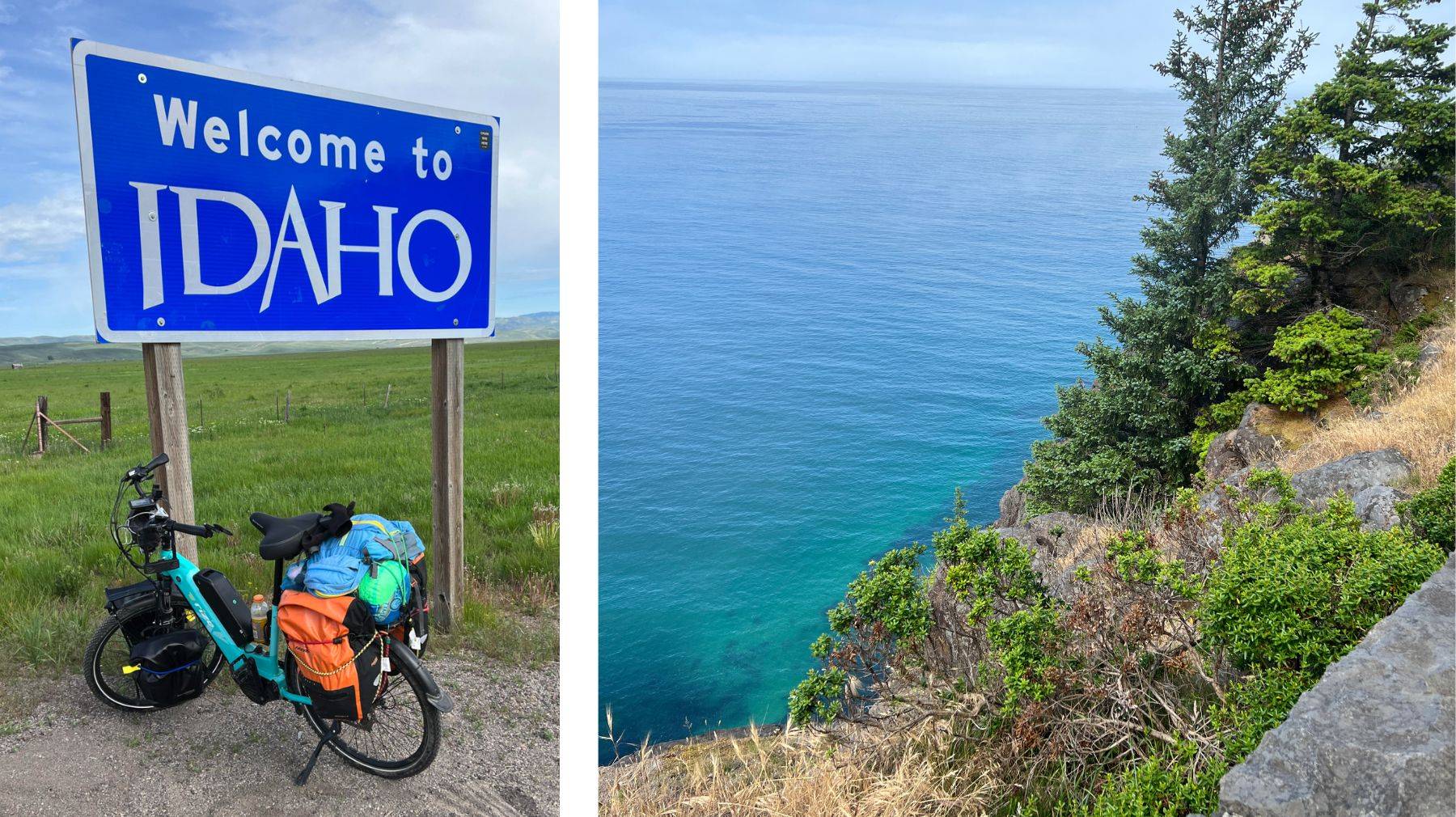 The journey lasted two months, from the sandy shores of Hilton Head on April 25th to the picturesque beauty of Rockaway Beach, Oregon on June 25th. But the adventure didn't stop there!
He continued north to Astoria, realizing that the Oregon coast held even more treasures to explore. It's safe to say that the Oregon coast, with its breathtaking vistas, provided an extra dose of awe-inspiring moments that made the trip all worth it.
He even saw a wild horse on a cliff and an alpaca or llama along the way!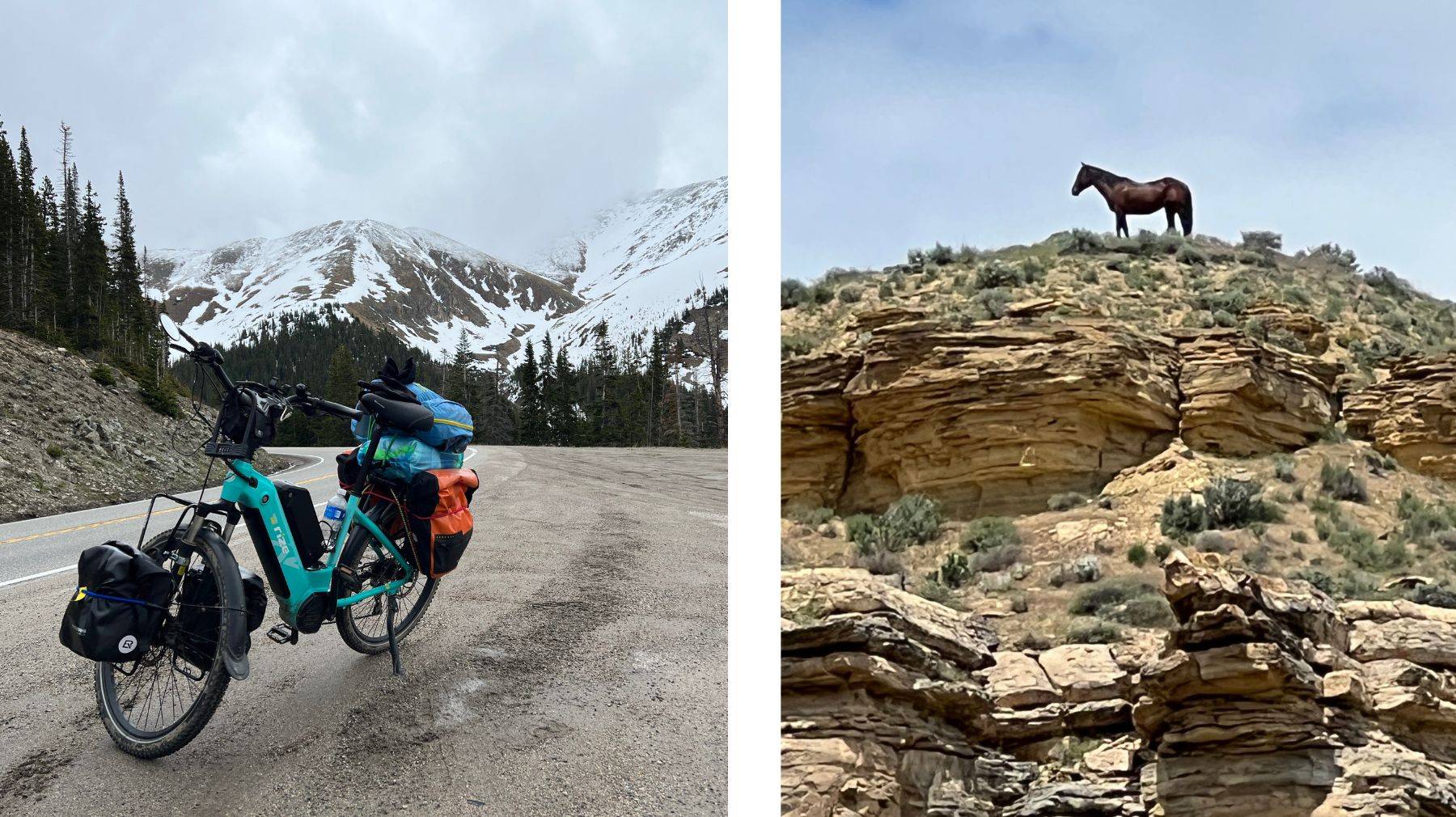 Covering an average of 60 miles per day, Kevin experienced a mix of challenges and triumphs.
When Google Maps led him astray, guiding him up an uphill dirt road for 20 miles, he discovered the harsh reality of a "KEEP OUT-PRIVATE PROPERTY" sign.
Undeterred, he pressed on, clocking an impressive 107 miles that day! To recharge both the Rize Bikes batteries and his spirit, he took two extended breaks, totalling about four hours. That's dedication!
As the miles rolled by, the journey became more comfortable, and the challenges transformed into cherished memories.
Planning for days with distances ranging from 80 to 95 miles, the availability of motels played a crucial role in determining their daily goals.
And the physical rewards were evident too, with our rider shedding 8 to 10 pounds along the way. Who needs to count calories when you're pedalling your way through adventure?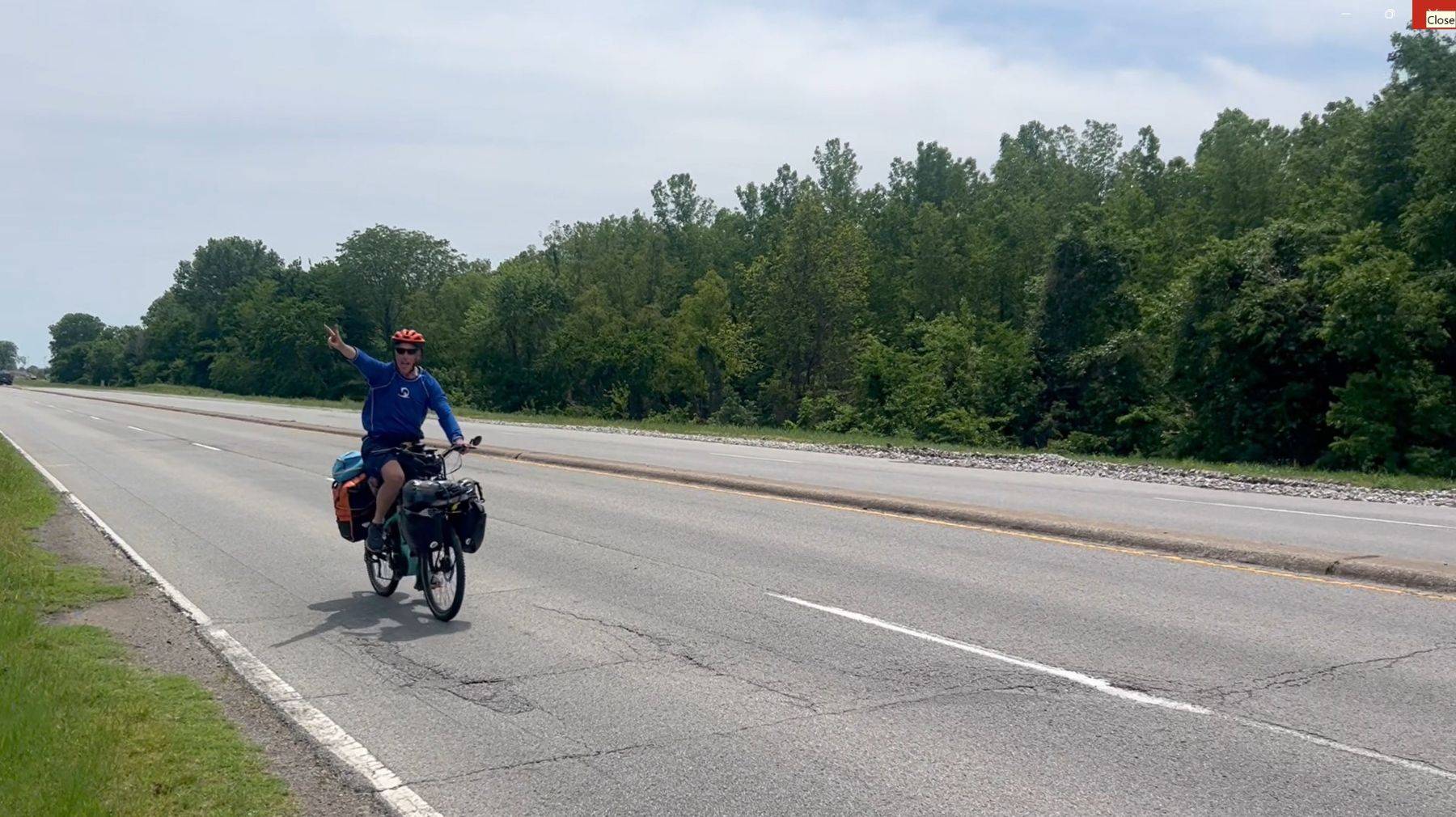 It's a common saying among cyclists that it's not the hills but the wind that can truly test your mettle.
Our brave e-bike adventurer was no exception.
Though lucky with the weather for the most part, he encountered a few days of headwinds that proved to be formidable opponents, draining both their energy and the battery power. Yet, he persevered, undeterred by the gusts trying to slow him down.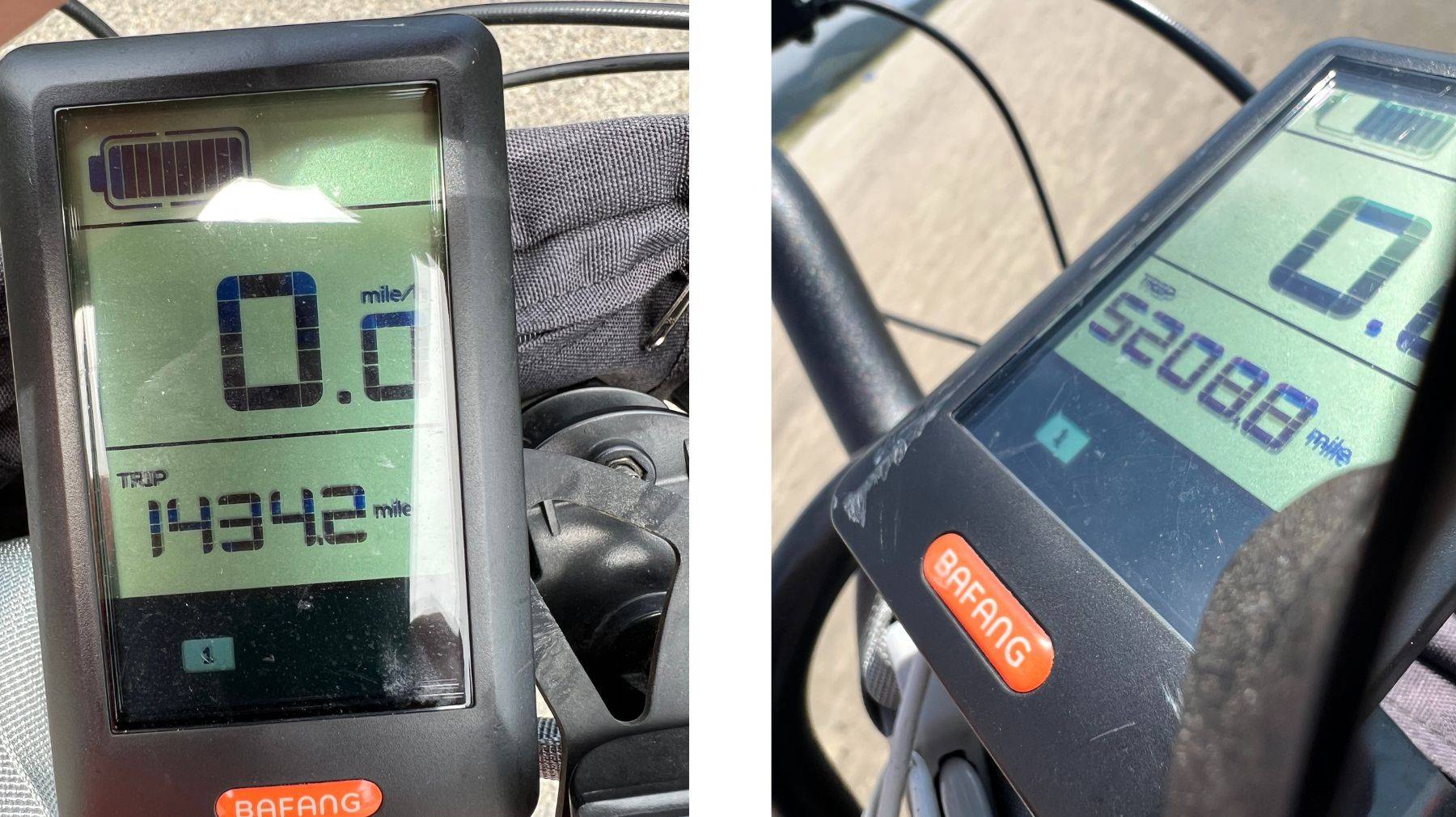 Pictures From His Journey
Here are some additional photos from Kevin's journey for your viewing pleasure!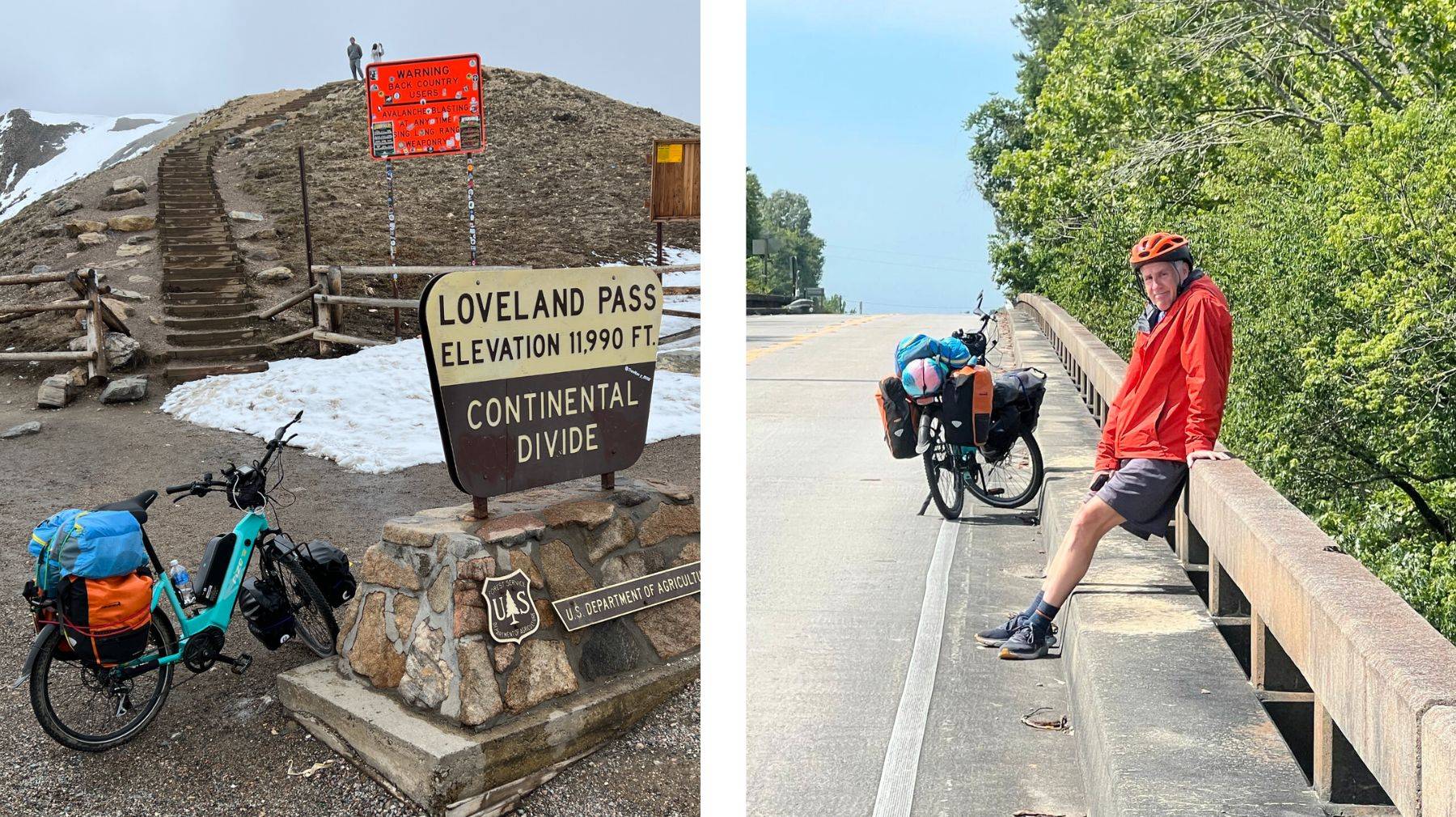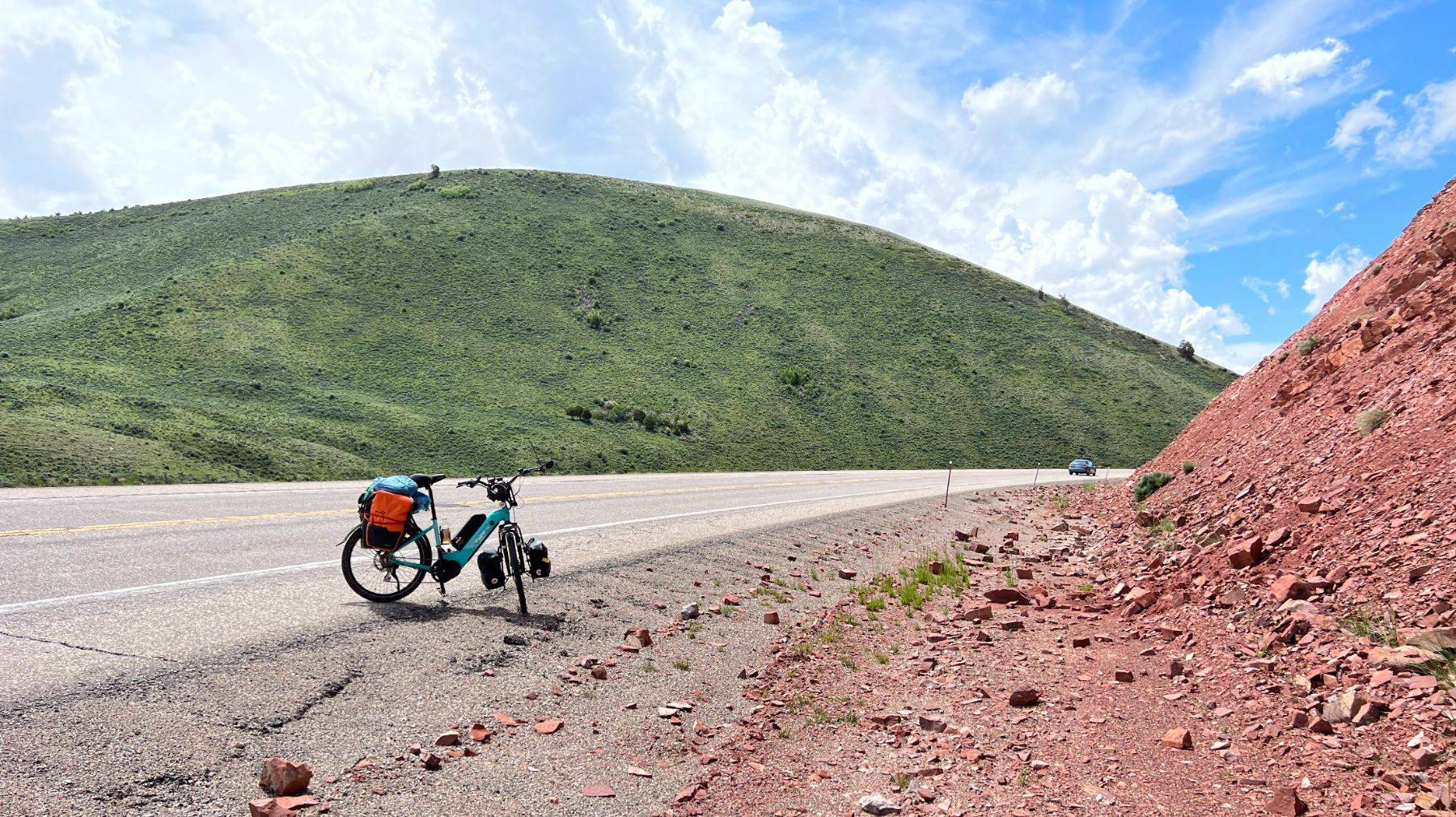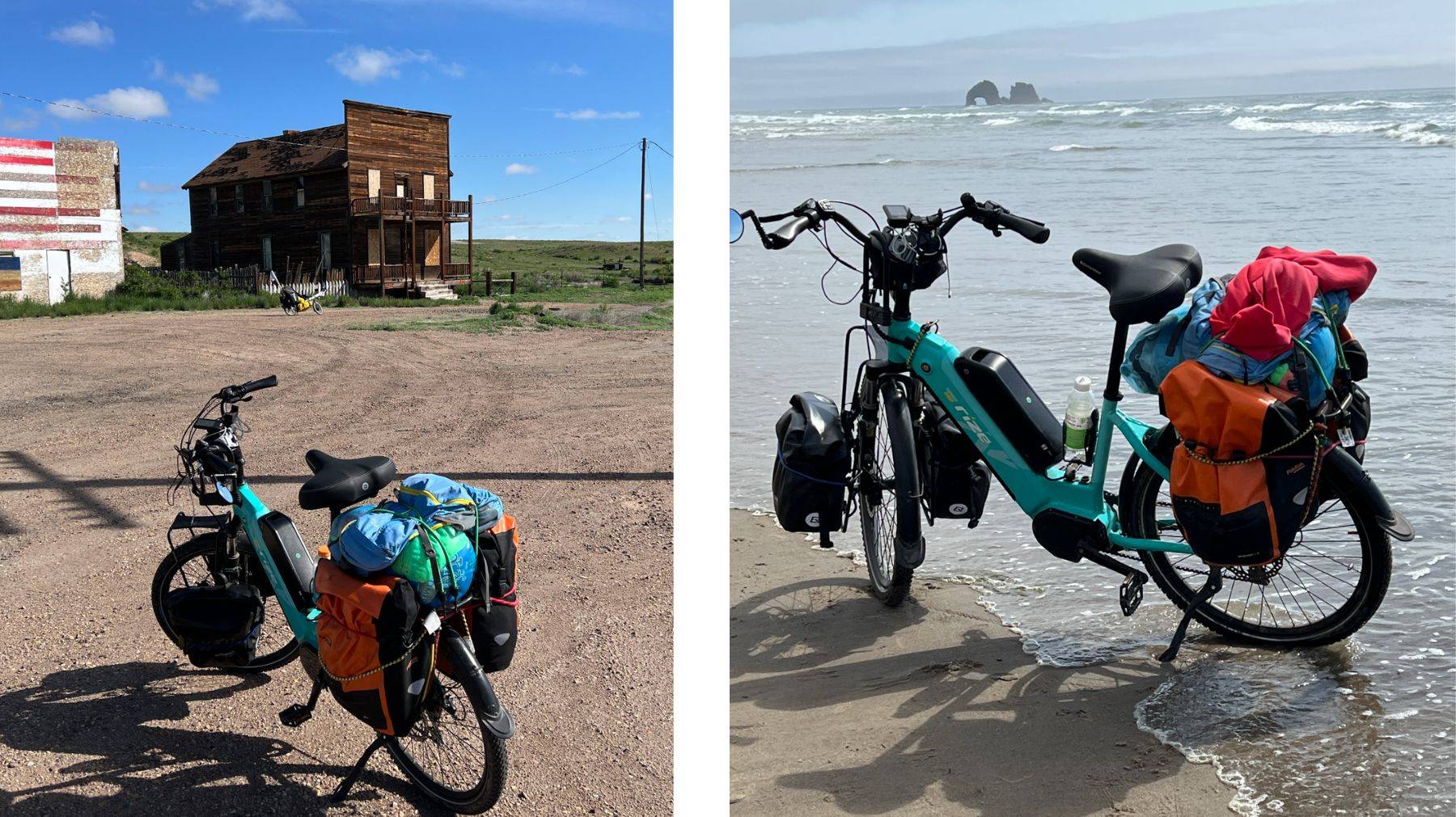 On a journey like this, encounters with fellow travellers and locals can make all the difference. With a nod to the road etiquette of drivers who showed remarkable courtesy, our rider found himself surrounded by a sea of kindness.
Of course, there were a couple of knuckleheads along the way, reminding him to stay alert and focused at all times. Riding on the side of the road with cars blazing by you is no easy feat!
But it was the people he met and the stories he shared that truly enriched this incredible journey.
And so, our e-bike adventurer proves that sometimes the most remarkable experiences come when we embrace the unexpected.
From wild horses perched on cliffs to encounters with alpacas and llamas, the journey was filled with awe-inspiring moments and unforgettable sights.
Are you inspired yet? Hopefully, this post will encourage you to step out of your comfort zone and try something new such as riding an ebike from Rize Bikes. It does not have to be riding across the States but could be something similar maybe?
Adventure awaits!
Read more: 5 Cost-Saving Advantages of Commuter E-bikes
Check out more blog posts