Please Follow Rize Bikes on Facebook!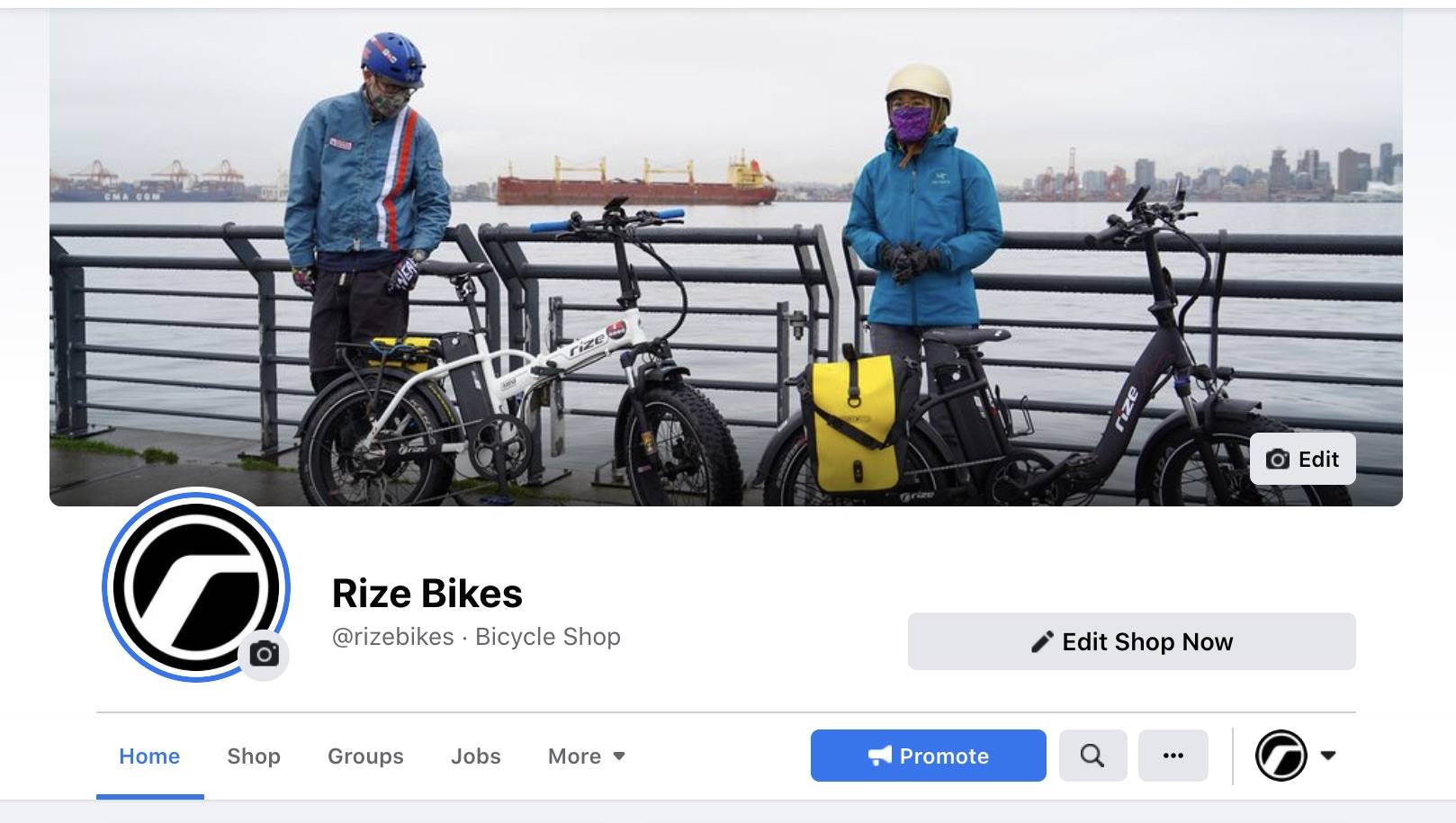 Please Follow Rize Bikes on Facebook!
Hello and welcome to this week's Rize Blog post. Today, we'd like to invite you to join the Rize Bikes company Facebook page. Simply, click here, and then hit the Facebook Like and Follow buttons and you'll then be able to stay up-to-date with exciting news about Rize Bikes and the electric bike world, along with release updates, and professionally shot photos and videos promos, as well as how-to videos that will show you exactly how to use and service your Rize Bike.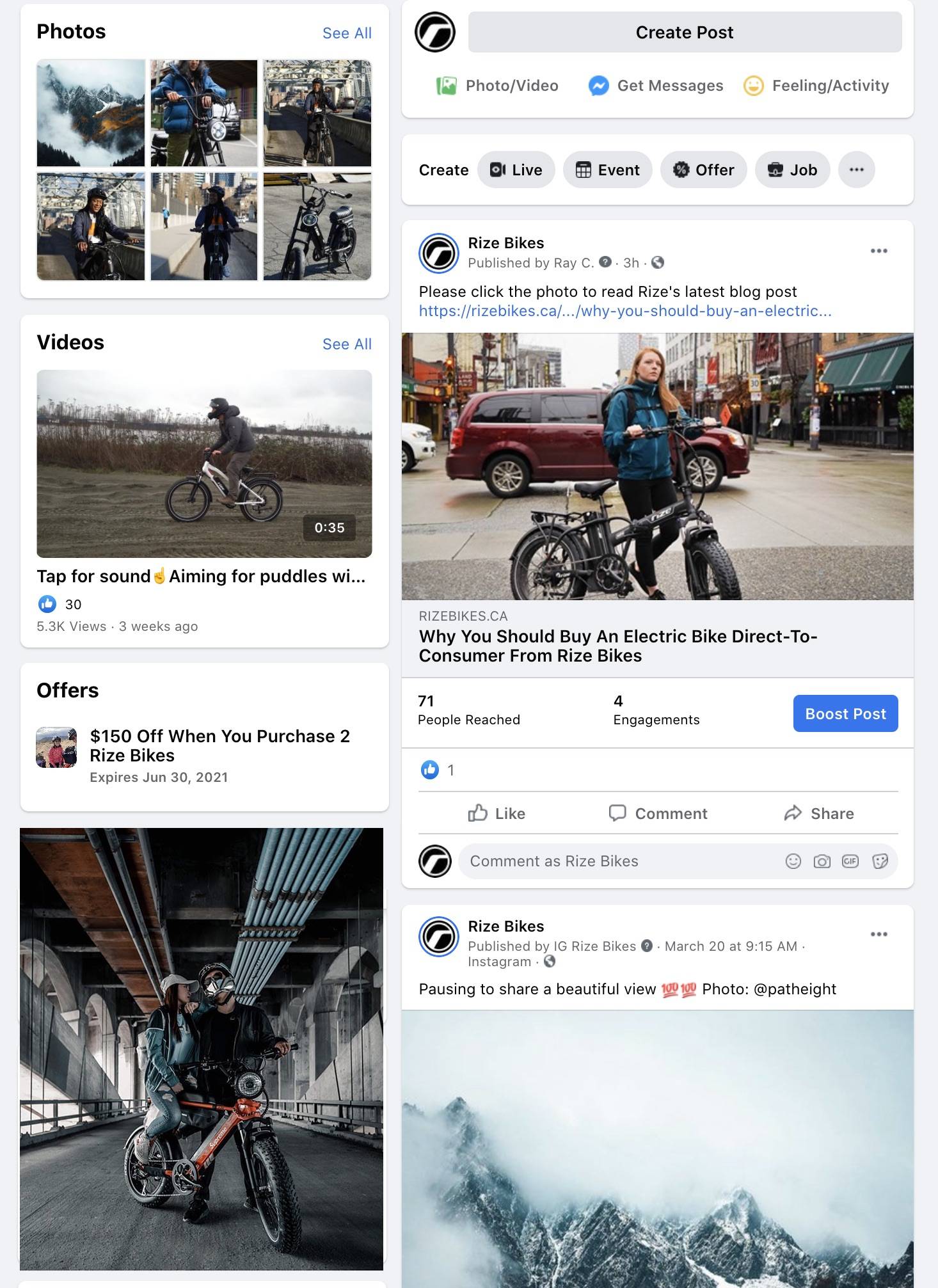 Rize Bikes is an e-bike manufacturer and we design and engineer some of the most powerful and versatile e-bikes in the world.
Though Rize Bikes has been around since January 2020, we recently amped up our social media presence to better connect with electric bike beginners and enthusiasts who wanted a resource to learn more about our exceptional fleet of bikes. And, in January 2021, we began posting regularly, which has allowed us to share a wide range of exciting content with you that is unique to Rize Bikes. So far, the reception to content posted on the Rize Bikes company Facebook page has been very positive, helping us feel confident in the direction we are headed and ready to film and produce new content that will best serve you.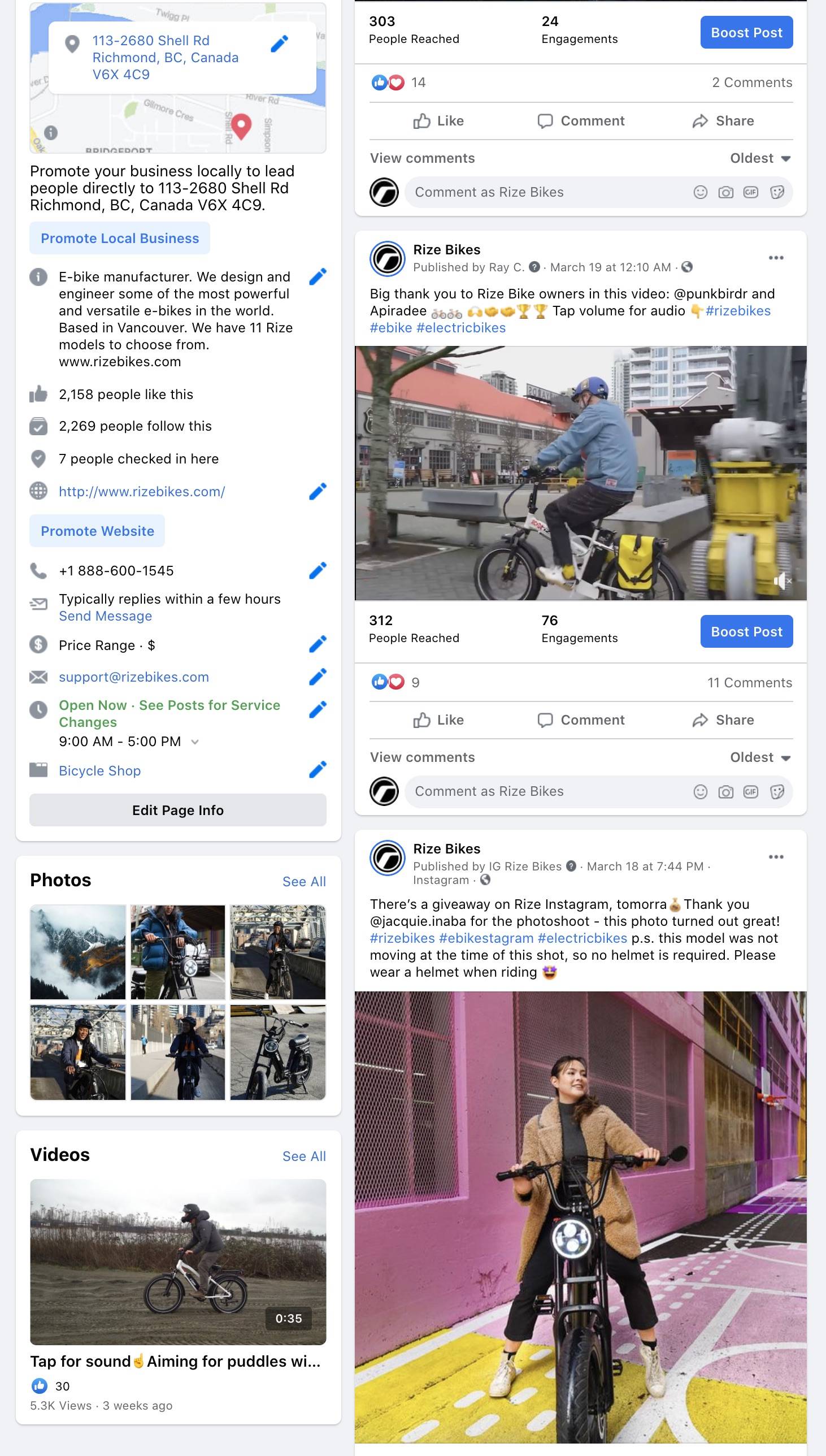 To learn more about Rize Bikes, please check out our website ​and besides​ ​Facebook you can also find us on Instagram​. If you need specific info, please call the Rize Sales Dept toll-free, at 1-888-600-1545. Phone lines are open Monday-Friday 9am-5pm PST or email support@rizebikes.com Thank you.