The Best Ebike Apps of 2021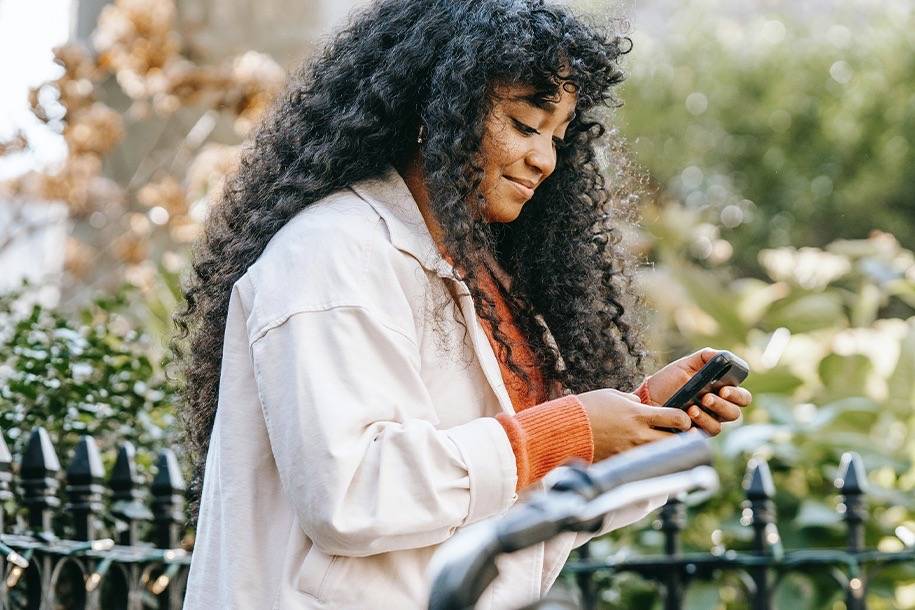 The Best Ebike Apps of 2023
Most electric bikes come with an integrated LCD control panel screen which allows riders to monitor their speed limit, alter their motor response mode and even turn the secure lock on and off.
But, if you're looking for a way to navigate your next route via GPS or track more in-depth metrics, you might want to mount a phone to your e-bike handlebars and download a cycling-based technical app for your next ride.
So, what's a good ebike App to load to your phone? We've compiled a list of the top apps for iPhone and Android users. Read on to view our recommendations.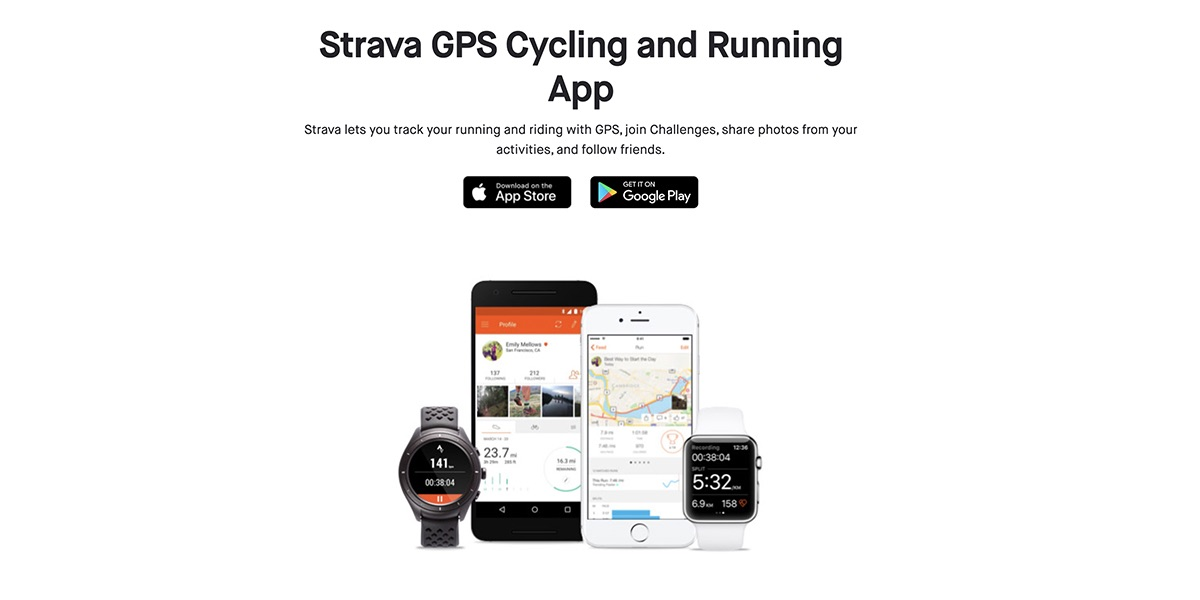 Strava
● Link:
Apple Store
and
Google Play
●
Price: Free (upgraded version available)
●
Apple or Android: Both
Strava is an app made by athletes, for athletes - so you know you're getting something good. With over 23,000+ ratings on the Apple store, Strava has positioned themselves as the sports app of choice thanks to their fame and numerous cool features.
Features:
●
Track your performance by syncing the app with almost any device, including your phone, heart rate monitor, or even GPS watch.
●
Stava's beacon functionality allows you to share your location in real-time so there's always someone looking out for you if you need it.
●
Connect with other ebike lovers. You and your friends can follow each other's Strava profile feeds for real-time info on how everyone is doing. You can even leave messages and get a little competitive if that's your thing.
●
Take the road most traveled. Because of the number of users on the app, Strava has the ability to showcase trails other riders have taken and help you find the one that will work for whichever mood you're in that day.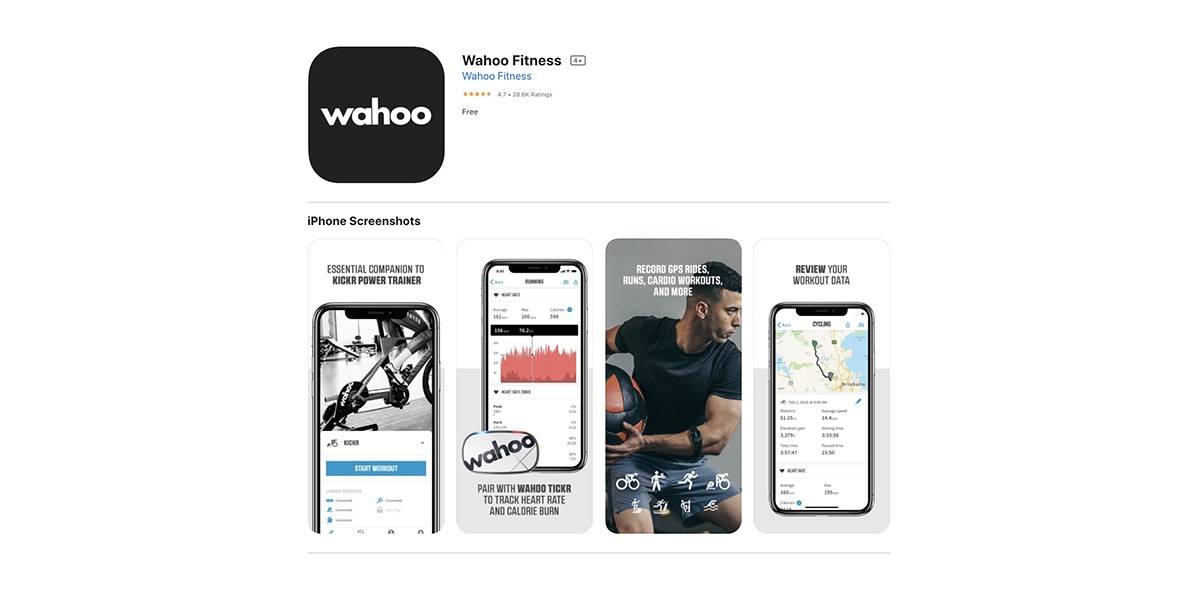 Wahoo Fitness
●

Link:
Apple Store
and
Google Play
●
Price: Free (upgraded version available)
●
Apple or Android: Both
Looking for a riding app that will transform your smartphone into a super-powerful workout tool? Wahoo Fitness has you covered. With it, you can track your heart rate, cycling speed, and even cadence and power details - all in one handy app.
Features:
●
Harness the power of your phone and record how far you travel, with the integrated GPS.
●
Upload and share your bike trips to your favorite fitness apps like Strava or GoogleFit so you can keep up with your riding buddies.
●

Check back on your workout history any time. Access a summary of all your sessions and their results all the way back to the first time you used the app (available on the
history
tab).
●
Record your heart rate, distance, calories burned, and cycling power data.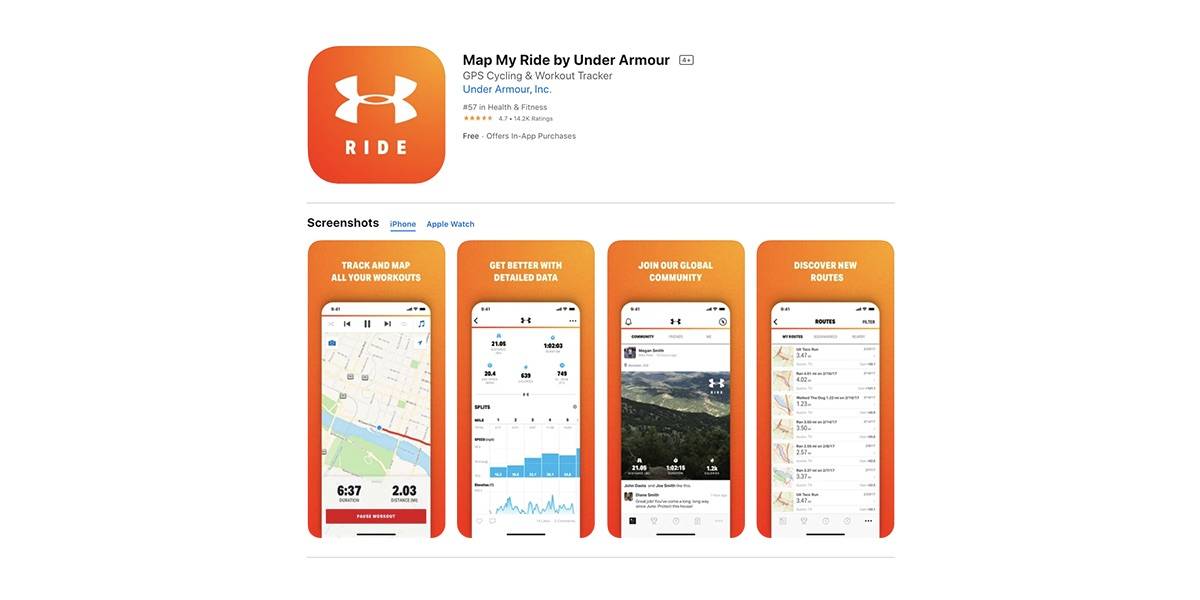 Map My Ride
●

Link:
Apple Store
and
Google Play
●
Price: Free (upgraded version available)
●
Apple or Android: Both
From the brain of Underarmour to your phone. Map My Ride was created to help track how far you go, your speed, your calorie burn, and even terrain elevation climb. Easy to read charts and data make using the app a very simple and efficient process.
Features:
●
Compatible with Apple Watch, Android Wear, and Samsung Gear so you can make the best of the tech you already have.
●
Connect to your MyFitnessPal account to take your workouts even further with a record of your meal and water intake.
●
Opt for the personal training section that will adapt as you get stronger and faster to make the most of your time on the saddle (paid feature).
●
Narrow down your training by analyzing your heart rate so you can adapt and change it depending on your fitness needs.
Bikemap
●

Link:
Apple Store
and
Google Play
●
Price: Free (upgraded version available)
●
Apple or Android: Both
Developed by cyclists and for cyclists, Bikemap offers worldwide routes so you can enjoy your ebike no matter where you're located. With 7 million already created trails, and voice navigation included, you can discover new trails anywhere - even if they're in your own neighborhood.
Features:
●
Hands-free voice navigation system, both online and offline, to ensure you're riding safely. Even if you get lost, the system will recalculate the route for you and bring you back on track in no time.
●
Help your fellow riders with the ability to alert them of hazards nearby such as construction areas, potholes, and slippery roads.
●
Need to pitstop for a bathroom break? General points of interest such as bathrooms, repair shops, and convenience stores are all included.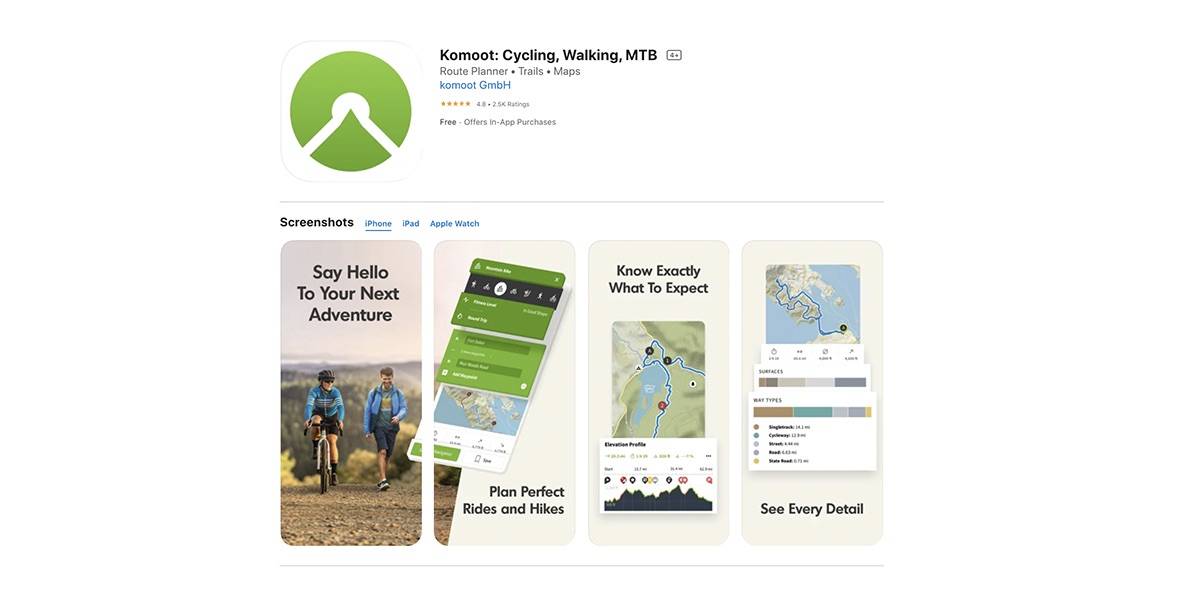 Komoot
●

Link:
Apple Store
and
Google Play
●
Price: Free (upgraded version available)
●
Apple or Android: Both
Specially designed for those who love the outdoors, Komoot is the perfect route-building app for the avid rider or cyclist. Whether you're into city riding or mountain biking, Komoot probably has something to cater to your passion. Just be sure to double-check if the non-city route you pick is suitable for your ebike first!
Features:
●
You can choose from already built nature or city routes, or you can create your own using the app's cool tech. And, if you need info on surface, difficulty, distance, or elevation - all are available at your fingertips.
●
Voice navigation so you can focus on what's in front of you. Komoot will tell you when every turn and curve is coming up so you don't face any distractions.
●
Offline maps! Going out into nature shouldn't impact your ability to know where to go next. Download the route you're taking (including topography information) beforehand, and then follow along while you enjoy the view.
Thanks for reading! To learn more about Rize Bikes, please check out our
website
​and follow us on​ ​
Facebook
and
Instagram​
for​ updates, promos, and product info.
If you have any specific
questions, please don't hesitate to call the Rize Sales Department toll-free at: 1-888-600-1545. Phone lines are open Monday-Friday 9am-5pm PST or email
support@rizebikes.com.