Tips for Bike Riding at Night
Tips for Bike Riding at Night
Now that the time has changed, you might be commuting in daylight, but will be riding home in the dark.
Our e bikes Canada team will show you various ways to keep your presence known while riding at night.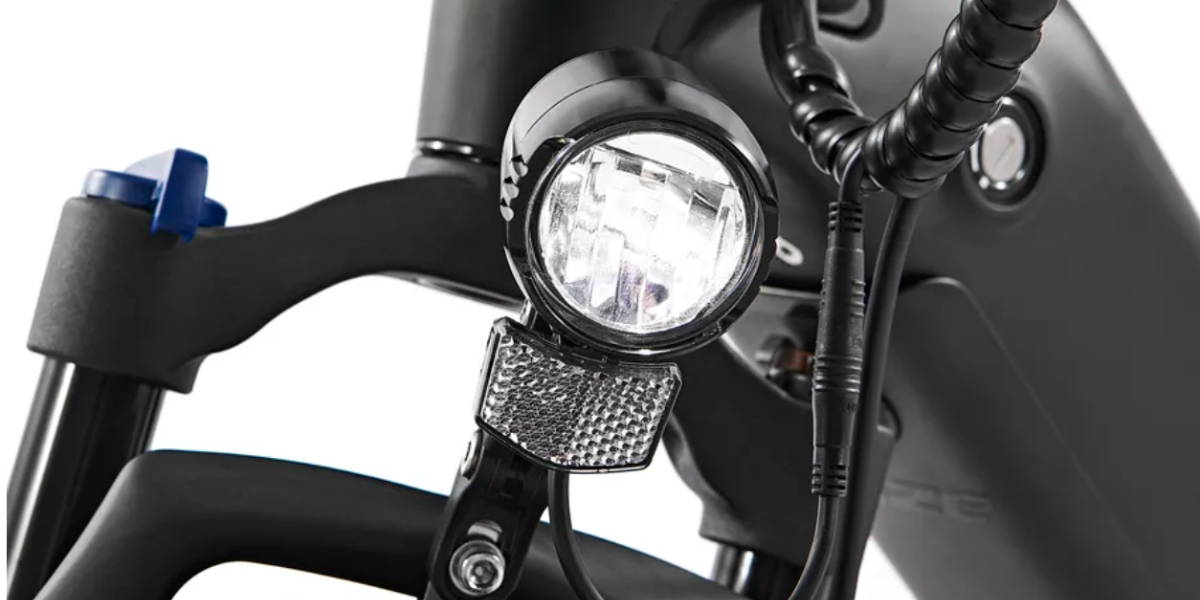 Having the right headlight will not only help you see what's ahead of you, it also helps drivers and others know that you'll heading in that direction.
Our bikes come with one of two different styles: Super Bright 120 Lux Headlight equipped on our City (see image above) or a retro 2000-lumen motorcycle headlight on our retro-style ebikes such as the Blade 2.
Both are powered by the main battery and are incredibly bright, allowing you to be seen from up to a 5km distance!
Select bikes from our line-up have taillight features such as: still mode (always on), flashing, and lighting up when the brakes are activated. Check out our line-up to see more ebike safety features.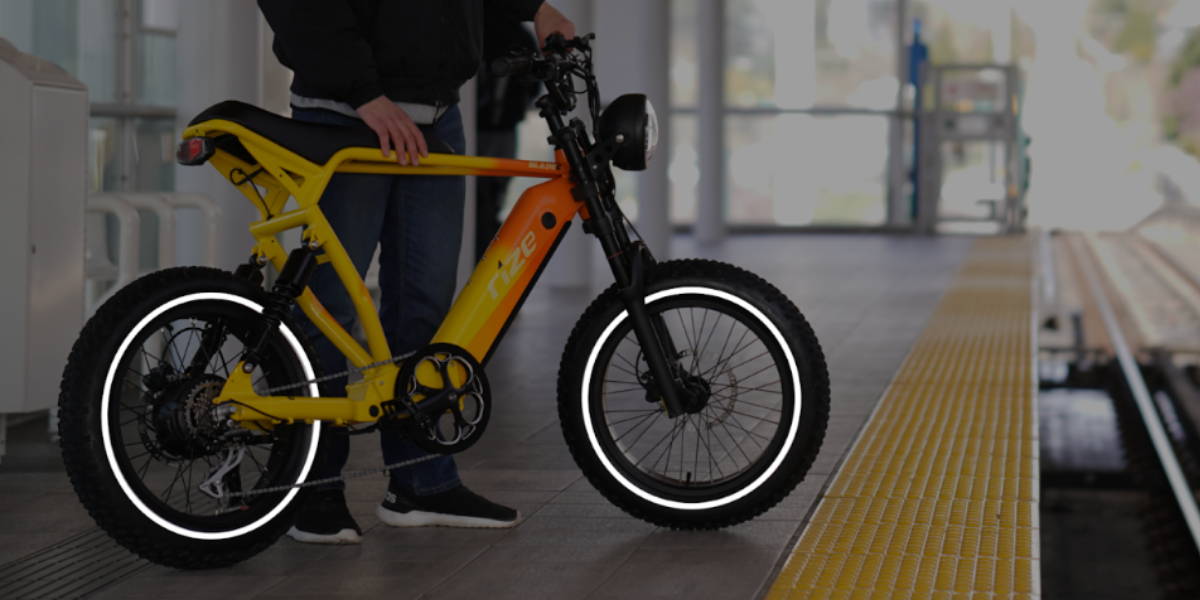 Reflecting light back from cars, streetlights, or other riders is just as important as having lights on you. Our bikes come standard with reflectors located on each pedal.
There are additional reflectors located at the front, rear, and tire sidewalls on select models.
Wearing clothing such as jackets or reflective bags attached can help make you seen at night. Using reflective tape on various parts of your bike will help as well, especially on your spokes/rims as the constant movement will catch the eyes of drivers, pedestrians, and other riders.
Planning the route in advance will help ensure you are riding on a well-lit pathway or within protected bike lanes while avoiding construction sites and poorly developed roads.
Depending on where you ride, you can ensure bike paths will provide separation from you and the road.
Planning ahead will also ensure you stay on main roads fitted with streetlights instead of riding through darker neighborhoods.
Bike riding at night is enjoyable due to less car, bike, and foot traffic.
However, this will require you to be more cautious. Always look both ways and always be prepared to stop. Enjoy your ride!
Check out more blog posts