Belt Drive e Bike: Will Belt Drives Replace Chains on eBikes?
Belt Drive e Bike: Will Belt Drives Replace Chains on eBikes?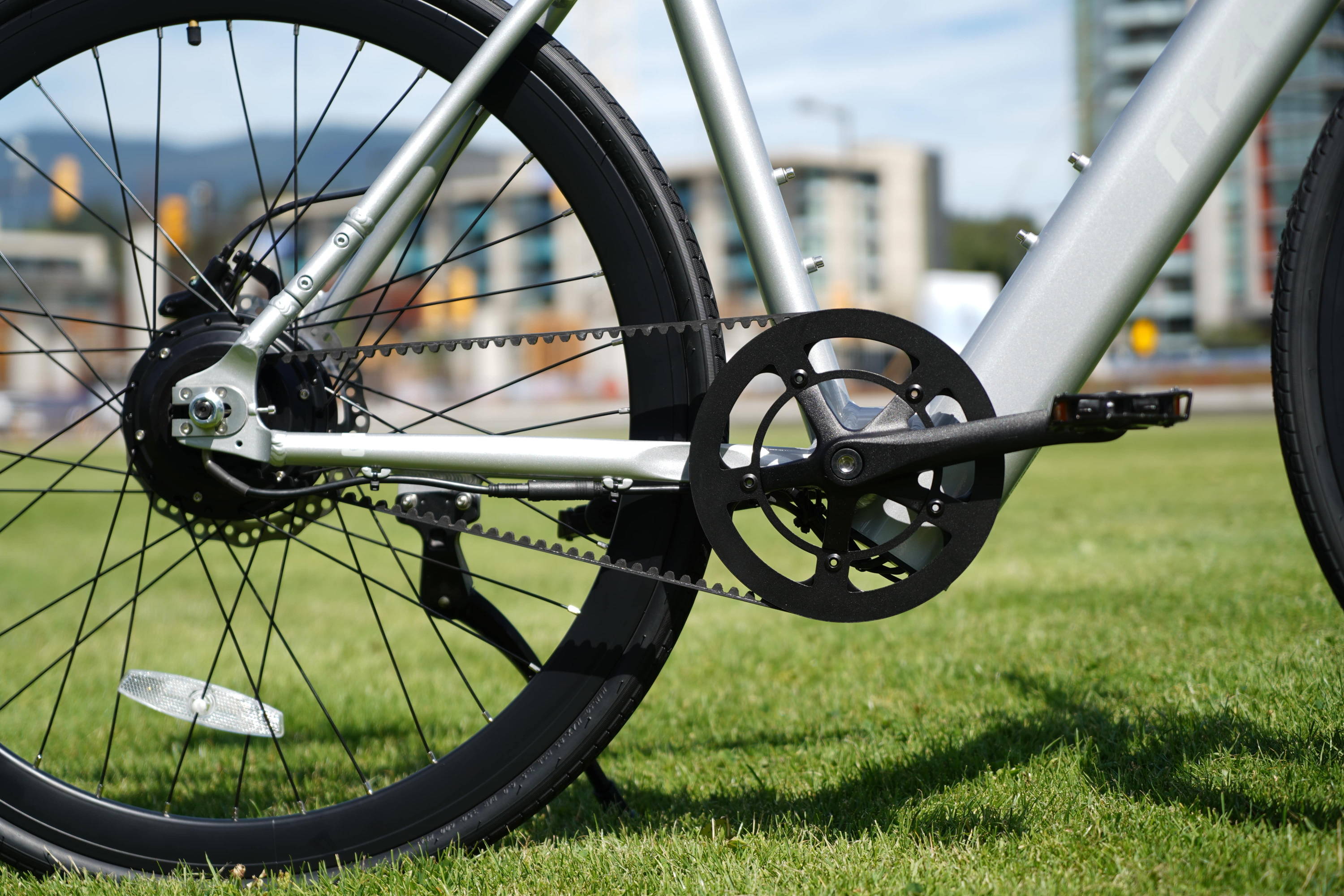 A belt drive bike uses a belt as opposed to a chain.
Belt drive bicycles were first introduced in the 1980s and since then, have been paired with hub gears for riders looking for multiple gear ratios.
Belts are most commonly made out of nylon reinforced with carbon fiber cords making them one of the most durable options to power the drivetrain - after all, it is even used on motorcycles! We'll take a look at some of the pros and cons of a belt drive and determine if it will eventually replace traditional chains.
What are the pros of a belt drive?
- No rust
- Buttery smooth while peddling
- No lubricant needed
- Less maintenance
- Lighter
- Extremely durable (can last 5-10x longer than chains)
- Quiet

What are the cons of a belt drive?
- Can only be used with a single gear or hub gear
- Can be harder to replace
- More expensive
- Belts cannot be repaired and only replaced
- Less efficient at low power outputs
Will belt drives replace chains on eBikes?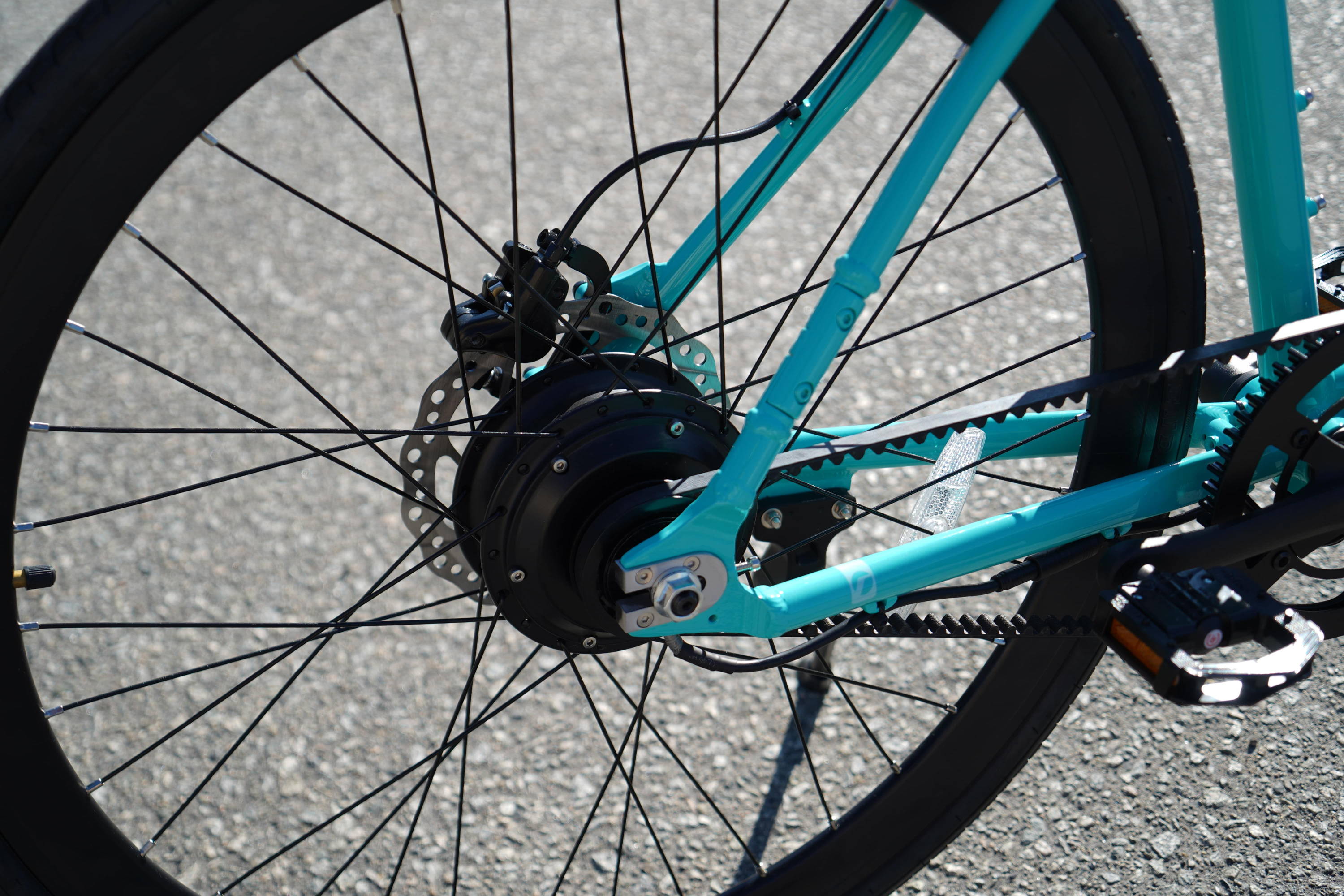 It's complicated. While belt drives have their advantages over a traditional chain, there are some key points to take into consideration why the transition to a belt drive may not happen right away.
For example, belt drives must be paired with a single gear or hub gear drivetrain - pairing an electric bike with a hub gear drive can be tricky business!
Most importantly, it can significantly drive up the cost of an ebike when paired with a belt drive and hub gears. However, riders looking to get away from the daily annoyances of maintaining a chain may love the idea of a belt drive.
It's sure to get a lot of riders' attention when a belt drive requires no lubricant and offers a buttery smooth operation.
Check out our Fixie if you're interested in transitioning to a belt drive eBike - our very first belt drive bike designed for city riders looking for a virtually maintenance-free experience!
We also have other kinds of electric bikes including our foldable ebike, mid drive ebike, or retro ebike, just to name a few.
Check out more blog posts