How to Power Your Rize Bike On and Off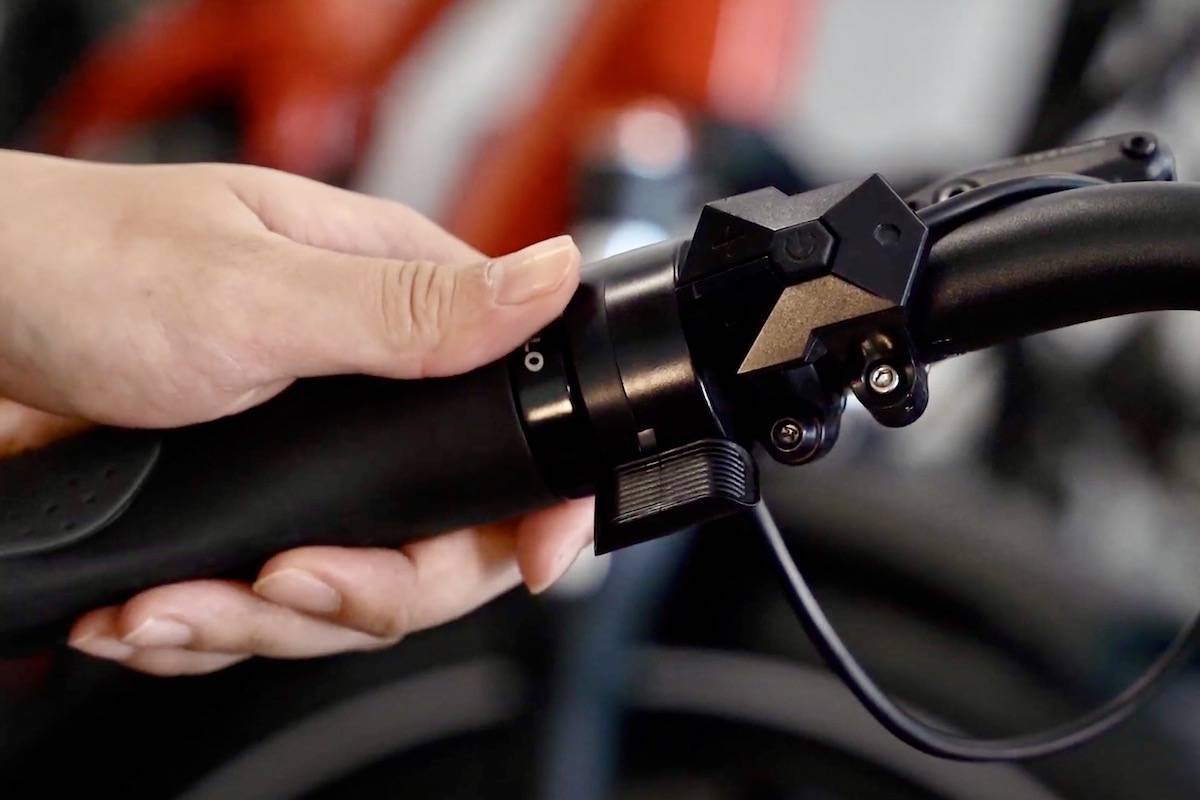 How to Power Your Rize Bike On and Off?
So you're the fortunate owner of a brand new Rize Bike? Congratulations on your exciting new purchase and the start of an amazing journey! You'll soon reach new heights, explore new places, and completely revolutionize your commute.
Now that you've assembled your electric bike and are familiar with how it fits together, it's time to go for a ride.
Let's take it from the beginning and talk about how you can power your Rize Bike on and off.

Powering On Your Rize Bike
Near the left handle grip, on the left side of the handlebar, there is a hexagon shaped power button. Simply hold down this power button for two seconds and your Rize Bike will power on and your LCD panel should be illuminated.
Powering On Your Headlight
To the left of the power button, there is a button with a "+" symbol. To turn on your headlights, simply hold down this "+" button for two seconds.
When you turn your headlight on, your LCD panel will brighten and your tail light should turn on at the same time. If you hold the + button down for another few seconds, your tail lights will start to blink, which is a feature we built into your Rize Bike for extra visibility.
Powering Off Your Rize Bike and Headlights
To turn off your Rize Bike, press down on the same power button you used to turn the e-bike on for two seconds. When you turn off your Rize Bike, your LCD panel, headlight, and taillight will turn off as well, meaning you don't need to take any additional steps to fully power down.
Video
Please check out the Rize YouTube video, below, for a step-by-step walkthrough of how to perform the steps outlined in this blog post.
Bonus Tip

If you power on your Rize Bike and neither the pedal-assist nor the throttle are operational, it's probably because you're in setting "0" and wherever you want to move forward, simply click the "+" button once to change "0" to "1" and your pedal assist and throttle features should then be accessible to you.
To learn more about Rize Bikes, please check out our website ​and please follow us on​ ​Facebook and Instagram​ for​ updates, promos, and product info.
If you need specific info, please call the Rize Sales Dept toll-free, at 1-888-600-1545. Phone lines are open Monday-Friday 9am-5pm PST or email support@rizebikes.com Thanks for reading!