E Bikes Vancouver: How eBikes Are Changing Travel in Greater Vancouver
Have you seen an increase in the number of electric bikes, or e-bikes, in Metro Vancouver and other nearby cities?
According to Vancouver City News, as gas prices soar to record highs, more and more Vancouver residents are considering alternative transportation options, such as an e-bike.
It is also an environmentally beneficial means of transportation, providing a more efficient mode of transit.
In today's article, we will be discussing how electric bike has really changed the way Vancouverites travel around the city.
We will also talk about some common questions you might have about ebikes in Vancouver such as: What is the speed limit for eBikes in Vancouver? What are the rules for electric bikes in BC? How do you travel with an electric bike? Is electric bike good for long distance touring?
An Introduction to Greater Vancouver
When people think of Vancouver, they usually think of places such as Stanley Park, Granville Island, Gastown, or Canada Place.
Here are the other cities that are part of the Greater Vancouver cities:
- Burnaby
- Surrey
- Richmond
- Coquitlam
- North Vancouver (City and District)
- West Vancouver
- New Westminster
- Port Coquitlam
- Port Moody
- Langley (City and Township)
- Delta
- White Rock
- Maple Ridge
- Pitt Meadows
- Belcarra
- Anmore
- Lions Bay
Greater Vancouver in general is undergoing a remarkable transformation in how its residents get around.
Gas prices in British Columbia are just not getting any cheaper.
This is mainly due to the gas shortage and an increase in gas demand. Nowadays, it is no longer a surprising sight if we were to see prices reach as high as 204.9 cents per litre.
This is one of the many reasons why residents of Greater Vancouver are exploring the option to use an ebike for their daily commute to work or for errands.
The Rise of E-Bikes in Vancouver
With the growing demand for sustainable and efficient transportation, e-bikes have swiftly climbed the popularity ladder in Vancouver. This is one of the reasons why we at Rize Bikes are loved by so many customers!
These nifty bikes with electric-assist technology make navigating the city's hilly terrain a breeze, allowing riders to cover longer distances with ease.
For those who may have been unsure about cycling before, e-bikes have opened up a world of possibilities, inviting more people to embrace cycling as a reliable and enjoyable daily mode of travel.
Embracing Eco-Friendly Commutes
Starting from June 1, 2023, residents of British Columbia aged 19 and above will have the opportunity to receive rebates on approved e-bike purchases from a company such as ours at Rize Bikes.
Did you know? We also meet the CBSA's requirement for e-Bike battery certification.
The value of the rebates will vary depending on an individual's income level.
This is one of the ways the government is making e-bike purchases more affordable for the general public.
As Vancouverites seek greener commuting options, e-bikes emerge as a compelling alternative to conventional vehicles.
Embodying zero emissions and reducing dependence on fossil fuels, e-bikes contribute to cleaner air and a healthier environment.
Choosing an e-bike means actively participating in the quest to reduce carbon footprints and promote sustainability in the city.
Convenience and Accessibility
Did you know? Vancouver is a city in Vancouver that has one of the highest number of bike lanes available.
In Vancouver alone, the city boasts approximately 400 km of bike lanes, with a significant portion of them offering protection from motor traffic.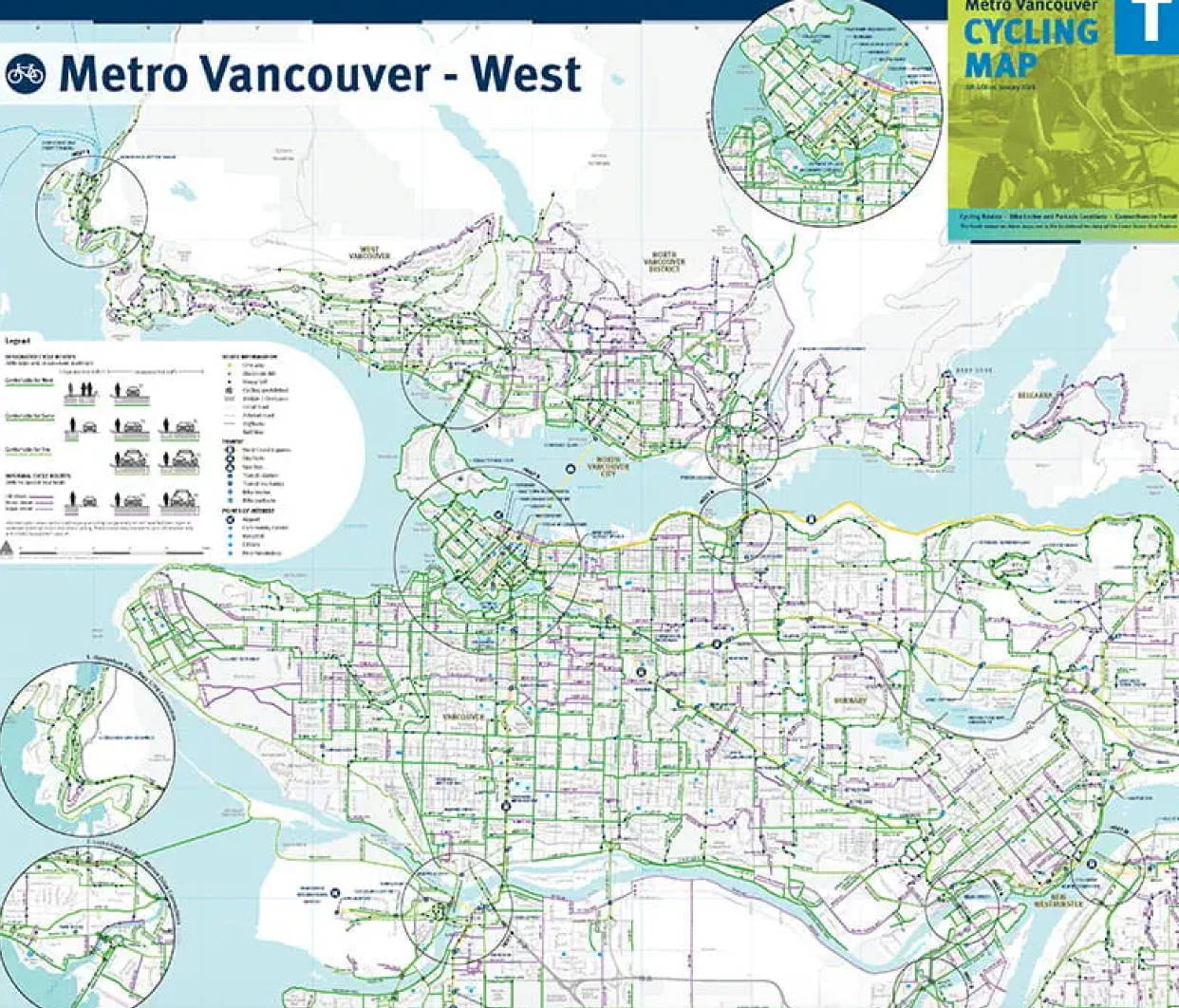 According to opendata.vancouver.ca, Vancouver has a diverse bikeway network, including 646 protected bike lanes, 454 painted lanes, and 194 bike lanes on local streets, totalling 2,372 km in length.
This has allowed Vancouverites to bike pretty much anywhere they want to. Commuters can effortlessly maneuver through traffic, skillfully avoiding congestion and reaching their destinations faster than their four-wheeled counterparts.
You no longer need to be afraid of tiring bike rides. E-bikes provide a seamless connection between public transportation and final destinations, making urban mobility a breeze.
Health Benefits and Active Living
Beyond their environmental advantages, e-bikes also double as health boosters.
With their pedal-assist feature, riders get to engage in physical activity while enjoying a helping hand when needed.
This makes cycling an enjoyable experience for people of all fitness levels, encouraging an active and healthier lifestyle.
Commuting on an e-bike becomes an opportunity to incorporate exercise into daily routines, promoting physical and mental well-being.
E-Bikes and Commuting Efficiency
Among North American cities, Vancouver's traffic ranks as the 4th worst, surpassed only by Mexico City, New York, and Toronto. In Canada, the city's rush hour commutes are recognized as the second-worst across the entire country.
If you have commuted during rush hour in this city, you will know that the rush hour traffic is no joke!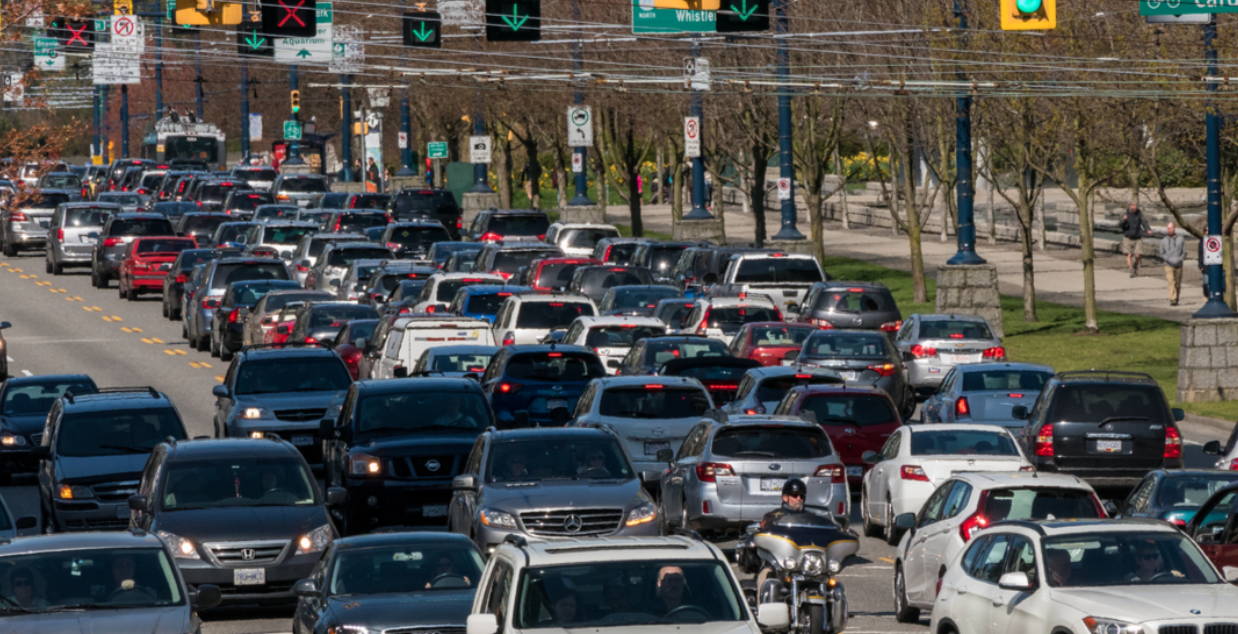 E-bikes offer an efficient way to bypass congestion, access bike lanes, and discover shortcuts, providing a time-saving and enjoyable commute for city dwellers.
As gas prices continue to soar, fueling traditional vehicles becomes costly. E-bikes, on the other hand, come as a budget-friendly solution.
Requiring minimal maintenance and with significantly lower operational costs compared to cars, e-bikes help Vancouverites save on gas expenses, potentially lightening the burden of their overall transportation budget.
The Importance of E-Bike Infrastructure
As e-bikes become a vital part of Vancouver's commuting culture, the city's infrastructure must adapt to welcome this transformation.
Investing in safe and extensive cycling lanes, bike racks, and charging stations for e-bikes is essential to foster a bike-friendly environment.
Creating a robust e-bike infrastructure encourages more residents to embrace sustainable transportation options, making Vancouver an even more bike-friendly city.
What is the speed limit for eBikes in Vancouver?
The speed limit for bikes on public roads in Vancouver is normally set at 32 km/h (20 mph). If you get an ebike from us at Rize Bikes, our bikes also meet the requirement of not exceeding this speed limit. All in the name of safety!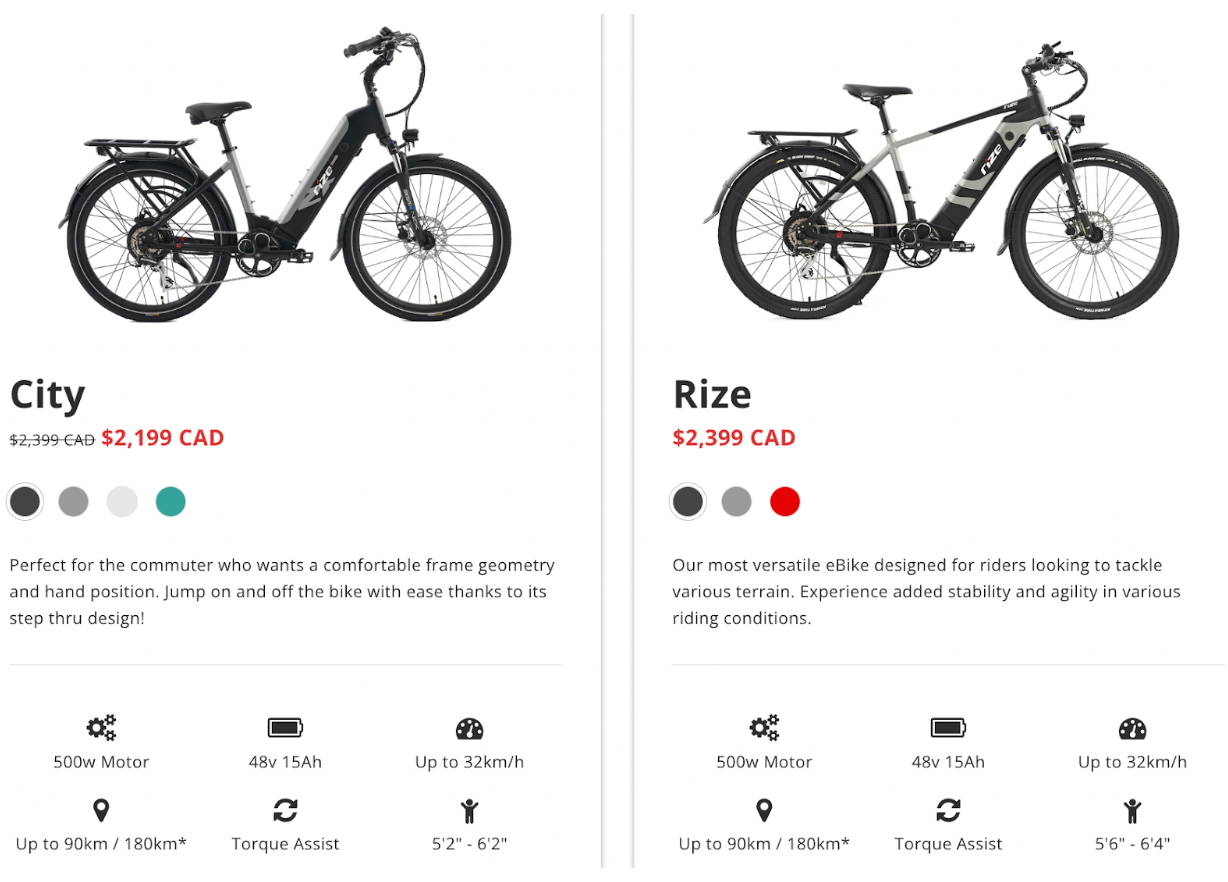 What are the rules for electric bikes in BC?
Electric bikes are considered bicycles in British Columbia, and riders must follow the same laws as traditional cyclists, including as wearing a helmet, observing traffic signals, and utilizing bike lanes where available.
How do you travel with an electric bike?
When travelling with an electric bike, be sure it's properly stored and charged. For longer-distance travel, eBikes can be an excellent alternative because they give pedal assistance, allowing you to cover more ground without exerting too much effort.
Final Thoughts on Ebikes in Vancouver
With this newfound information, you can now clearly see how ebikes have really changed the way travel works in Vancouver and neighbouring cities.
It offers an eco-friendly, efficient, and cost-effective solution to the city's transportation challenges.
With so many benefits of using an ebike such as reducing emissions and promoting active living, e-bikes are undoubtedly on their way to changing the way transportation works not just Vancouver but in all over the world.
As Vancouver continues to champion sustainability and adaptability, e-bikes will play a pivotal role in shaping the city's future transportation landscape, weaving together a greener, healthier, and more connected community.
Have you ridden an e-bike before? If you live in the Greater Vancouver area, Rize Bikes does have a showroom located in Richmond, BC, Canada.
Our address is 2680 Shell Rd, Unit 113, Richmond, BC. Feel free to schedule a test ride to see how amazing an ebike truly is!
Check out more blog posts