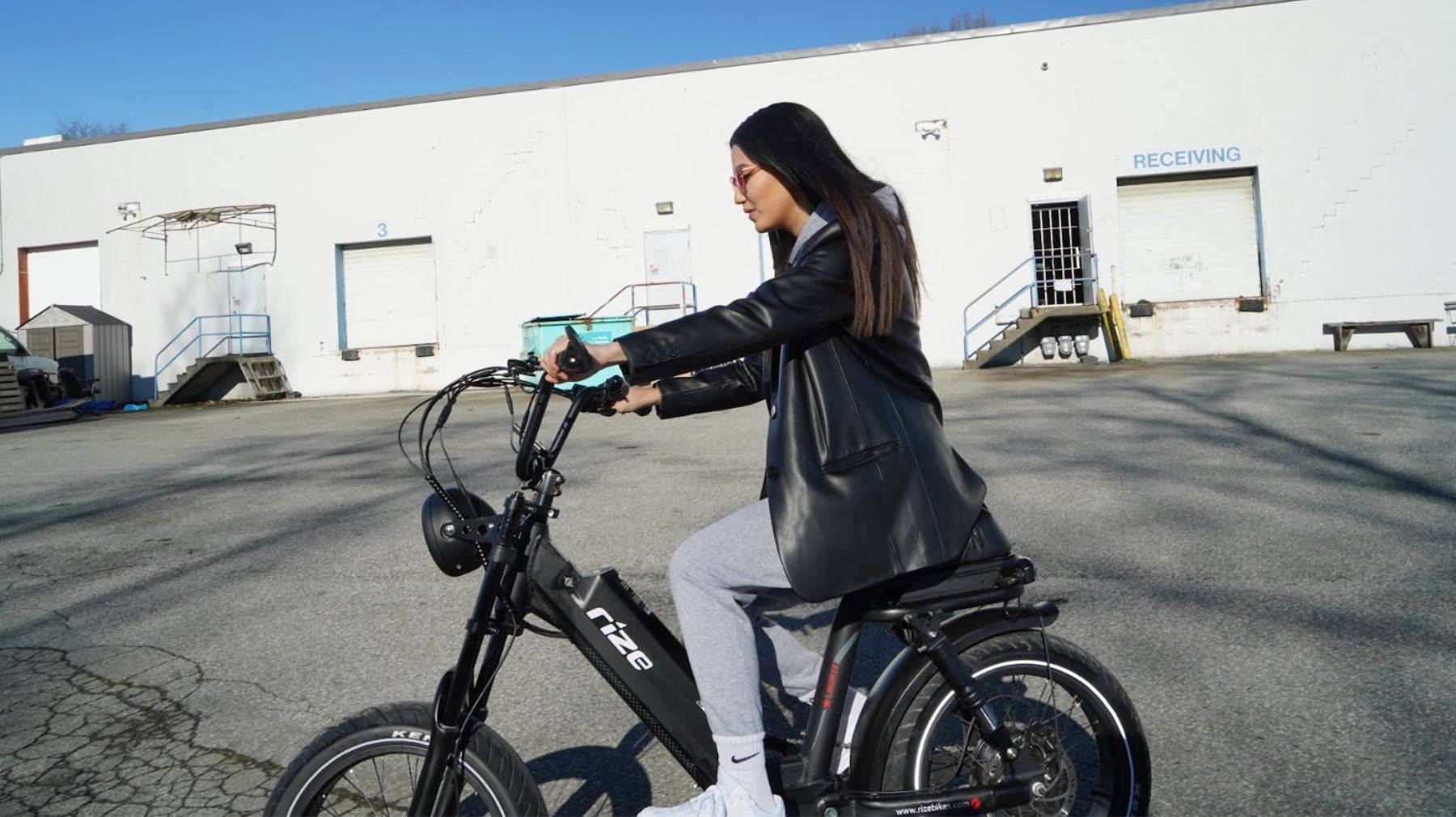 Electric Cruiser Bike Canada
Are you thinking of getting an Electric Cruiser Bike Canada product? When you want to just get out and cruise, there's nothing better than an electric cruiser bike.
Unlike road bikes that force you into an uncomfortable up-top and hunched-over position, a cruiser is more comfortable to sit on and ride, which makes them great around town whether you're running a quick errand or just enjoying your time outside.
But don't be fooled by their name. These electric cruiser bikes aren't the same rickety bikes you see for rent on the boardwalk -- they're futuristic machines with all the bells and whistles you could want such as integrated lights, suspension, various gears and everything you would expect from a modern-day bike.
Oh yeah, and they run on batteries and have small electric motors so you don't even have to pedal to get to your destination or to enjoy your time on the bike.
What sets electric cruiser bikes apart from other bikes is that they're not as stiff feeling as, say, a traditional road bike, with its skinny tires and seat that makes it feel like you're at the doctor's office, not on a comfortable bike, enjoying the ride.
True to form, an electric cruiser bike has fat tires and a big, comfortable seat, which makes it great for people of all skill levels. The lower, more laid-back seating position is the icing on the cake, making each ride a joy, along with extra-wide handlebars that gives even novice riders additional stability and control.
Even the lines of an electric cruiser bike are more relaxed. Unlike the straight, angular frames of traditional road bikes, cruiser ebikes feature wavy-looking frames that are reminiscent of old-school beach cruisers that weigh a ton and are tough to get going, even on flat streets.
But the nice thing about the bent, lower top bars of cruiser bikes is that they're easier to get on and off of, which is great if you're not used to the steep stretch that it takes to mount and dismount a road bike.
Electric Cruiser Bikes Have Motors and Batteries
But electric cruiser bikes have motors and batteries, so you get the option of cruising (no pedals, also known as throttle-only), pedaling or both (pedal-assist).
And because they have lots of power on tap, you don't need to worry about hills, traffic or any other thing that would keep you off a push-pedal beach cruiser -- these bikes can go up to dozens of miles before needing a charge, and that makes them viable alternatives to motorized scooters, motorcycles and even a car, especially as they can go where cars can't and you don't have to worry about parking when you arrive.

With a throttle-only cruise of up to 20 mph, you can zoom along on the street without ever pushing a pedal or breaking a sweat -- just try to do that with a typical beach cruiser on even the slightest incline.
And the best part is that you can even keep up with the spandex-clad racers on their road bikes while wearing flip-flops and a bathing suit; the look on their faces will be a priceless memento.
Other ebike options include electric mountain bikes, electric road or commuter bikes, electric cargo bikes, electric folding bikes, and other specialty bikes with oversized tires and other features. But it's not like you'll only get one type of ride out of your electric cruiser bike.
Compared to traditional bikes, an ebike is much more versatile, and there are actually more similarities between types and models than you'd think.
That's because many ebikes have a standard set of features, such as a motor, battery, integrated lights, shifters and other things that you might not get with a bare-bones bike.
First and foremost, however, electric cruiser bikes are built for cruising, not donning the spandex and getting a workout that can actually burn some calories, though you could if you want, and on an electric bike you're definitely capable of all but the highest speeds of a road bike enthusiast.
When it comes to stops, the comfortable seating position allows you to set both feet solidly on the ground, so there's no chance of an embarrassing tip-over or a need to play the pedal dance until the light turns green.
Big, fat tires are also great for making short work of bumps, potholes and other obstacles that would send you flying atop skinny road tires.
An electric cruiser bike's weight is also a bonus, though it wouldn't seem like much considering how bulky and difficult it is to maneuver a push-pedal beach cruiser.
But with electric power, an ebike can put that mass to use, giving you effortless gliding and sure-footed maneuverability when you're at speed, and the handy electric motor get you moving from a stop.
This means that those cracks, rocks and other obstacles you'll encounter will be nothing more than a small bump in the road atop your unstoppable electric beach cruiser.
Simply put, if you're looking for a fun bike that you can pedal when you feel up to it but that can also push you along when you've had enough, look no further than an electric cruiser bike.
They're great for beginners and enthusiasts alike, and their comfortable seating position, handlebars and the ergonomics of everything else makes it an enjoyable ride, not a contraption that forces you into an uncomfortable position -- after all, this is supposed to be fun, right?
Final Thoughts on Electric Cruiser Bike Canada
For the best electric cruiser bikes available, check out the Rize Leisure and Rize Leisure Step.
Great for ebike enthusiasts as well as anyone new to the world of ebikes, the Leisure and Leisure Step are available in two versions, one with a cadence sensor and one with a torque sensor, which is responsible for telling the motor when to engage and supplement the pedals with power.
A cadence sensor looks at if you are pedaling while a torque sensor measures how hard you're pedaling, making cadence sensors better for recreational riders while torque sensors are better for those that want to get the most speed and power out of their electric cruiser bike.

Both the Leisure and Leisure Step have a 750 watt rear-hub motor and come with an LCD secure lock to block unauthorized access and cruise control to make longer trips more sightseer-friendly.
With an integrated headlight, taillight, fork suspension, nine gears, a high-rise handlebar, puncture-resistant tires, an easy-to-use thumb throttle and rapid-fire shifters, as well as an oversized plush seat, a rear rack with mudguards and an adjustable bottle holder, you get everything you need to enjoy any type of bike ride, day or night.
Here at Rize, we also have a full line of next generation electric bikes, including folding bikes (Bolt, Bolt X, Mini), city, trail and off-road bikes (City, Rize and Rize X), mid-drive bikes (Rize RX and Rize RX Pro), as well as retro styles (Blade and Liberty).
There's a Rize bike for every kind of rider, no matter your experience or riding style. Check out our lineup of cruise-worthy bikes and more from Rize.